Marilyn Monroe Photos For Chanel No. 5
Beauty's Ultimate Icons: Marilyn Monroe and Chanel No. 5
By now it's a well-known fact that Marilyn Monroe had a love for Chanel No. 5. Now, over 50 years after her death, the brand has unearthed audio and images for an all-new advertising campaign. Using the unheard recording from her 1960 interview with Marie Claire, Chanel has created a montage of the actress, which will begin airing in television spots this month. In addition to her voice, the campaign will include classic images of the blond beauty dug up from the archives. Marilyn Monroe and Chanel No. 5? Classic beauty doesn't get any better than that.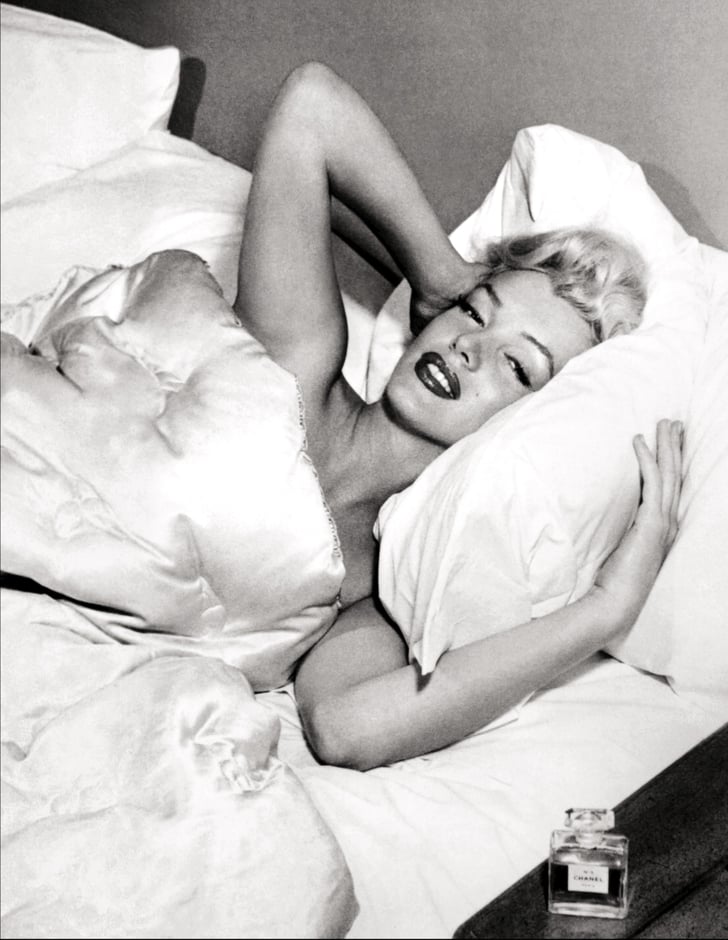 See more images from the print campaign after the jump.
Marilyn didn't go far without her bottle of Chanel No. 5 (it was her favorite nighttime accessory, of course). Even after all this time, the iconic fragrance still exudes the femininity and seduction of the actress, which is proven by the photo below taken by Ed Feingersh.