Mary-Kate and Ashley Olsen Fragrance With Sephora
It's Here! Shop Mary-Kate and Ashley's New Fragrance Today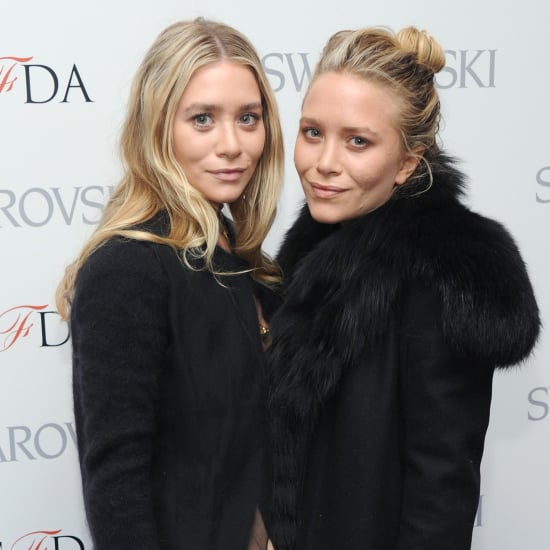 Mary-Kate Olsen and Ashley Olsen have already taken the fashion world by storm with their designs, and now the two are tackling the beauty arena with a new fragrance deal in conjunction with their Elizabeth and James line. Mary-Kate and Ashley's first fragrance, dubbed Nirvana, is available for presale today at Sephora. The line's first fragrances are Black, a woody scent, and White, a musky floral.
"We always knew we wanted to have a fragrance for this brand, because it's very lifestyle," Ashley explained to WWD. "We felt that between the brand Elizabeth and James and Sephora that we were really speaking together directly to our customer. We felt that was a really good place to start exploring the world of fragrance and beauty." Originally, the idea was just to tackle one fragrance, but the twins found it too difficult to settle on just a handful of notes. So after a two-year development period, the scents are finally ready to be launched.
Nirvana Black went through 50 different incarnations before Mary-Kate and Ashley settled on the winner. The scent contains notes of violet, sandalwood, and vanilla. Nirvana White came together more quickly in a handful of months and contains notes of peony, muguet, and musk. The perfumes are each available in three sizes: 50 ml for $75, 30 ml for $55, and a rollerball for $22. "We wanted the bottles to feel sensual," Mary-Kate said, describing the opaque textured containers inspired by an antique.
The scents are available for presale now until Dec. 25, and then they won't be available again until Jan. 14. And how will the sisters know that their fragrance has hit it big in the real world? "I'd like to walk down the street and smell a note of it," Mary-Kate quipped.
— Additional reporting by Maria Del Russo