Mary-Kate and Ashley Olsen Hair Tutorial
The Secret to Olsen Twin Hair From the Man Behind Their Bedhead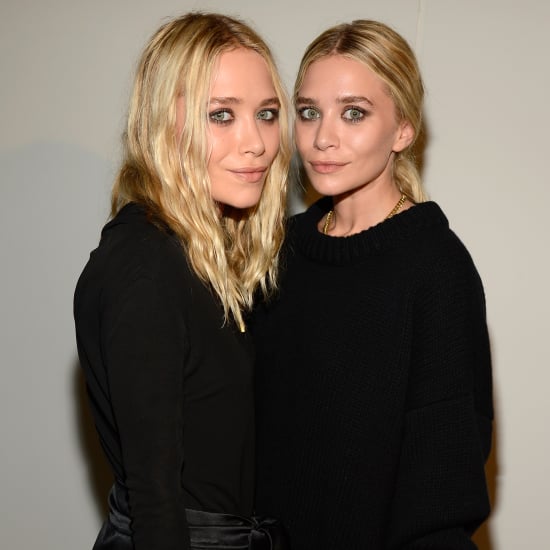 There isn't a day that goes by that we don't daydream about Mary-Kate and Ashley Olsen's cool-girl waves and how to achieve them on our own. Lucky for us, celebrity hairstylist Mark Townsend, the man behind their manes, spilled the secrets of the twins' styles to The Coveteur recently, and we've scooped up the best tips and tricks for you. From the stealthy way Townsend cuts Ashley's hair to the number of pins Mary-Kate allows in each style, read on to nab each girl's signature look. Our inner tweens are jumping for joy.
Mary-Kate's Rocker Waves
"Lately Mary-Kate has been into wearing her hair up in a topknot or in a low ponytail, which I couldn't love more on her, and we keep as much of her natural texture and wave as possible," Townsend said. He starts with a few drops of Dove Nourishing Oils Anti-Frizz Serum ($7) and then lets her hair dry naturally. He then adds a healthy dose of dry shampoo on the roots for texture and touches up unruly pieces with a one-inch curling iron. "Her biggest rule: no more than five hairpins ever. and I mostly stick to that!"
Ashley's Slick Style
Since Ashley has been growing her hair out for a while, Townsend has to be sneaky when giving her a necessary trim. "I just 'dust' off the ends every eight months or so, but I do it while blow-drying her hair so she doesn't see the scissors!" Townsend gives major props to Ashley for taking good care of her hair, so he doesn't have to use much product in it.
"I always start by spraying Dove Nourishing Oil Care Detangler ($6) on her wet hair and blow-dry with a round brush," he said. And his new favorite tool? Harry Josh's Protools Blow Dryer ($300). "Best one out there," he added. Townsend twists Ashley's hair into a low bun to set it while she gets her makeup done. "When I take out the bun, she has these great bends in her hair," he said. "I then spray Dove Dry Shampoo ($5) on the roots and massage it in to create that amazing 'second-day' texture in her hair."