Matthew Morrison Uses Lubriderm on His Hair
The "Styling Product" Behind Matthew Morrison's Curly Hair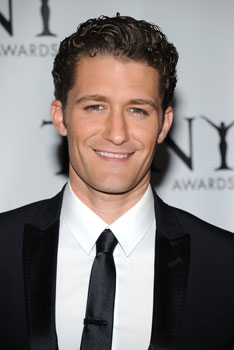 Sue Sylvester may have all sorts of hilarious one-liners about Mr. Schuester's hair on Glee, but here's one tip that's so useful, it will surely stop the wisecracking Cheerios coach in her track suit. The handsome actor's hair has become quite the phenomenon, but Matthew Morrison, who plays the lovable Mr. Schue on the series, actually uses Lubriderm Body Lotion ($8) to tame his curly strands. He said:
They use a lot of jokes about my hair in the show — that's all natural juices and berries, people! Come on now! This ain't no ultraperm. Honestly, I use two squirts of Lubriderm every day. Like the skin lotion.
It all makes perfect sense to me, particularly for people with curly hair whose hair tends to frizz out of control. I've used a dab of lotion on my hair before to give it a little style when I've been in a pinch, too. What about you? Have you ever used lotion, or some other unconventional product, in your hair?