Megan Hilty Blonde Hair | Interview
Smash's Megan Hilty Talks Bad Dye Jobs and Life as a Blonde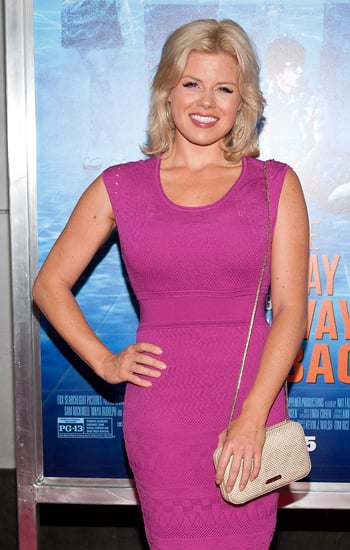 Aside from her outstanding singing voice, which she showcased during her tenure on the recently canceled TV show Smash, actress Megan Hilty is known for one more defining feature: her beautiful blond hair. So it was only natural that we sat down with Megan, who has partnered with John Frieda to celebrate Blonde Appreciation Month, to talk to her about her worst hair-dye experience, tricks to maintaining her color, and more.
POPSUGAR: How has being blond become a part of your identity?
Megan Hilty: Being blond kind of defines who I am. I even tried to be a brunette for a year, and at first I liked it, but I just didn't feel like myself.
PS: Would you ever consider going brunette for a role?
MH: Oh, absolutely! I'm always up for an adventure, but I think this is who I am at heart.
PS: Any tips or tricks for maintaining your color?
MH: I've become obsessed with the John Frieda Sheer Blonde Everlasting Blonde Colour Preserving Shampoo and Conditioner because after you've spent so much money getting your hair color the way that you want it, the next step is to preserve it.
PS: In your time of being a blonde, have you ever had any kind of crazy horror stories that have happened to you and your hair color?
MH: Oh gosh, yes! In college I had somebody give me a single process instead of just highlights and I don't know what was in it, but it ended up burning my scalp. And I was so scared; I didn't want to say anything because I didn't want to be rude. So I didn't say anything until it was too late.
PS: Was it a long recovery process?
MH: No, it wasn't too long. I learned a lesson – I gotta speak up!
— Additional reporting by Kaitlyn Dreyling