Melanoma Statistics From the American Academy of Dermatology
Melanoma Facts: The Numbers Don't Lie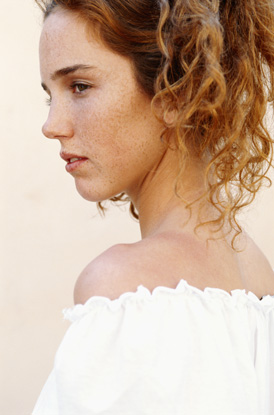 Today is Melanoma Monday, the kickoff to Melanoma and Skin Cancer Awareness month. And according to results released today by the American Academy of Dermatology, a disturbingly high number of young women today still don't feel that tanning is a serious threat.
The problem is, however, that most causes of melanoma are due to exposure to sunlight and UV light. Melanoma can be a serious form of skin cancer, and it's one of the fastest growing cancers among young adults. So for a surprising few facts about the survey and melanoma in general, just keep reading.
Melanoma in numbers:
114,900 — Estimate of new cases of melanoma diagnosed in the US in 2010.
One in five — Estimate of how many Americans will develop skin cancer.
75 — Percentage of skin cancer deaths that are due to melanoma.
One in 58 — The number of men and women who will be diagnosed with melanoma during their lives.
1 million — Number of people who tan in tanning beds on an average day.
One per hour — How frequently someone in America dies due to melanoma.
28 million — Number of people who tan indoors in the US each year. (Of them, 2.3 million are teens.)
$2.6 billion — Amount made in revenue by the tanning industry annually.
25-29 — Age range where melanoma is the most common form of cancer for young adults.
98 percent — The five-year survival rate for people whose melanoma is detected/treated before spreading to the lymph nodes. (Finally, a piece of good news.)
20 — Age the American Cancer Society recommends a person should begin a periodic skin cancer-related screening regimen.
Admittedly, while the numbers can be depressing, the good news is that there are ways to prevent melanoma and treat it if detected early. Stay tuned for more tips on preventing melanoma, along with other risk factors you should be aware of, in the coming weeks.