Memorial Day Advice From Bella
Have a Great Memorial Day and Don't Skip the SPF!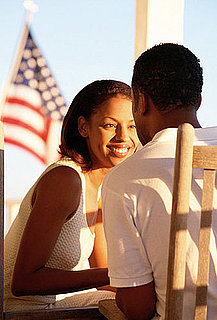 Hopefully, this weekend you'll be having tons of fun in the sun, whether you're barbecuing with friends, taking a trip to the beach, relaxing poolside, or just chilling with a good book in the park. But while you're out there, remember not to skimp on sunscreen. Now that we've got longer, sunnier days, that also means more UVB, which causes sunburns and can lead to skin cancer. Neither one of those is a good thing, and there's nothing worse than coming back from a clambake looking like a lobster. (And even if you aren't fair-skinned, your skin soaks up UV rays. Everybody needs sunblock.)
So go out, have an amazing time, and reapply every couple hours if you're in direct sun. And remember—a hat and a light, long-sleeved shirt can be very fashionable lifesavers. I'll be wearing a big-brimmed, retro number all weekend, and I fully expect to emerge cool, calm, and with a mercifully unburned scalp. Take care of yourself, and have a veggie burger for me.