Mercedes SLK Nail Polish
How Much Do You Want a Mercedes . . . Nail Polish?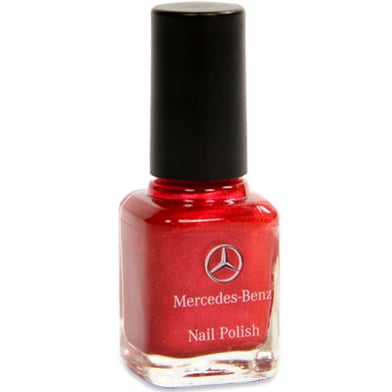 If you've always longed for a hot red Mercedes SLK, what about just nails the exact same color instead? Mercedes just debuted its new SLK Nail Polish in Zircon Red ($12), which is in the exact original vehicle paint color. This isn't the car brand's only polish, but it is the only one that's an exact match to its sexy racing-red color.
Since nail polish is just a variant on car paint (true story), this lacquer might possibly be a good purchase for Mercedes owners who might want to use it to cover up any little dings or scratches on their cars. For those of us not possessed of one of these fine pieces of engineering, however, is this something that appeals?