The dresses were big, bold, and bang on theme [1], but the hair and makeup at the Met Gala was equally as breathtaking [2] — and that includes the accessories. From real flower braids that just made their way straight onto our Pinterest boards to bows so long that they're a hairstyle in and of themselves, you won't be short of inspiration for any occasion. Ahead, get a closer look at all of the hair accessories, big and small, that deserve a spotlight all of their own.
Kerry Washington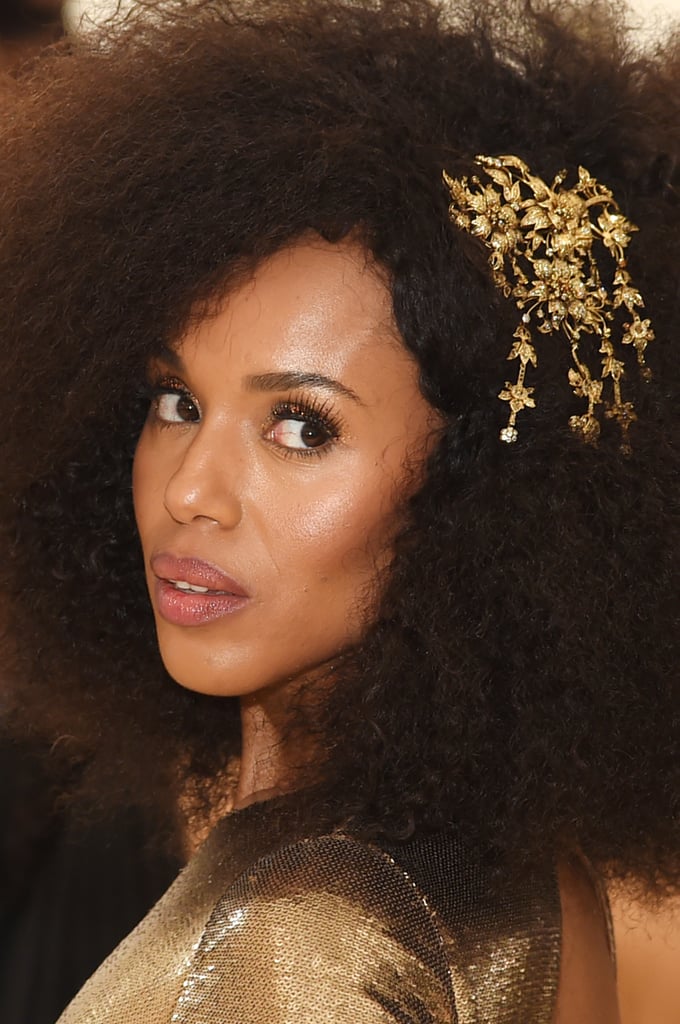 Kerry added a gold accessory to her voluminous natural hair [3].
Jasmine Sanders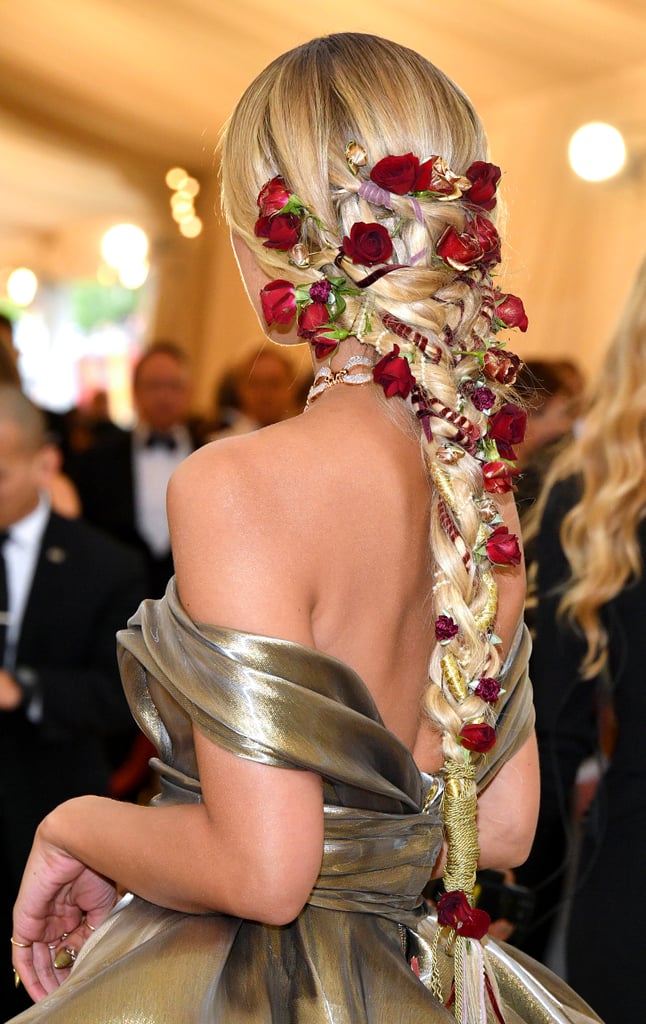 Jasmine's woven (real) flower braid [4] has just been added straight to our Pinterest hair inspo boards.
Gabrielle Union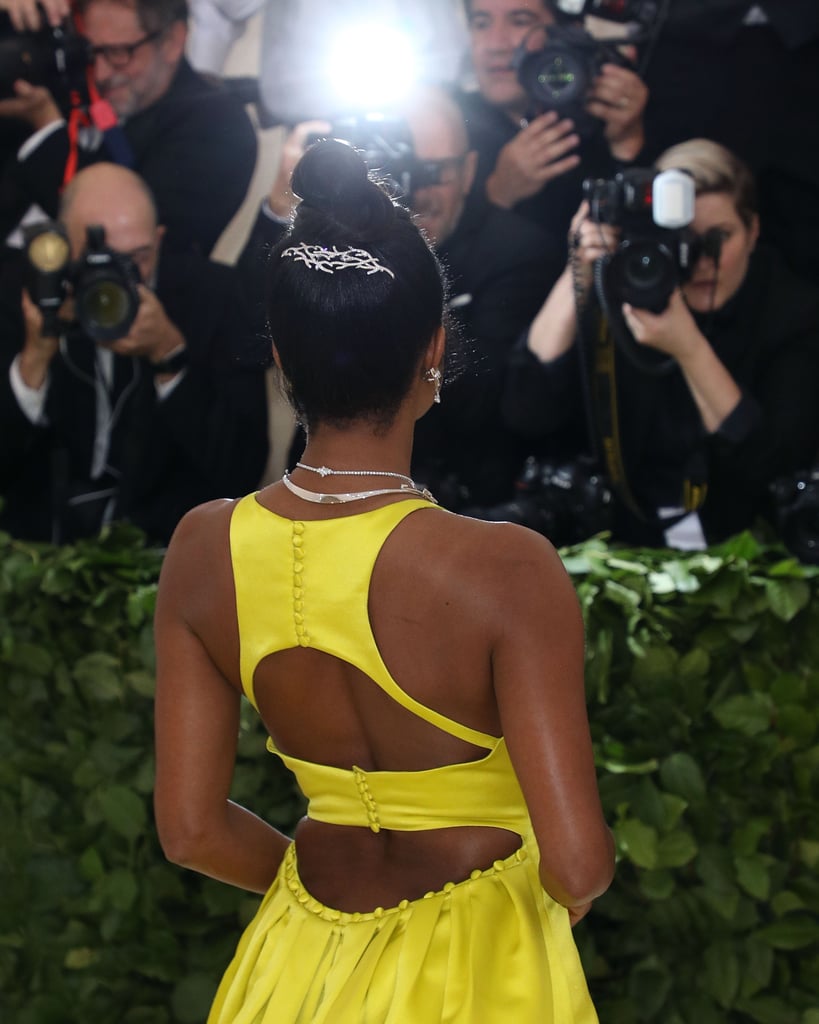 A simple bun can always be jazzed up with a silver pin like Gabrielle's.
Ariana Grande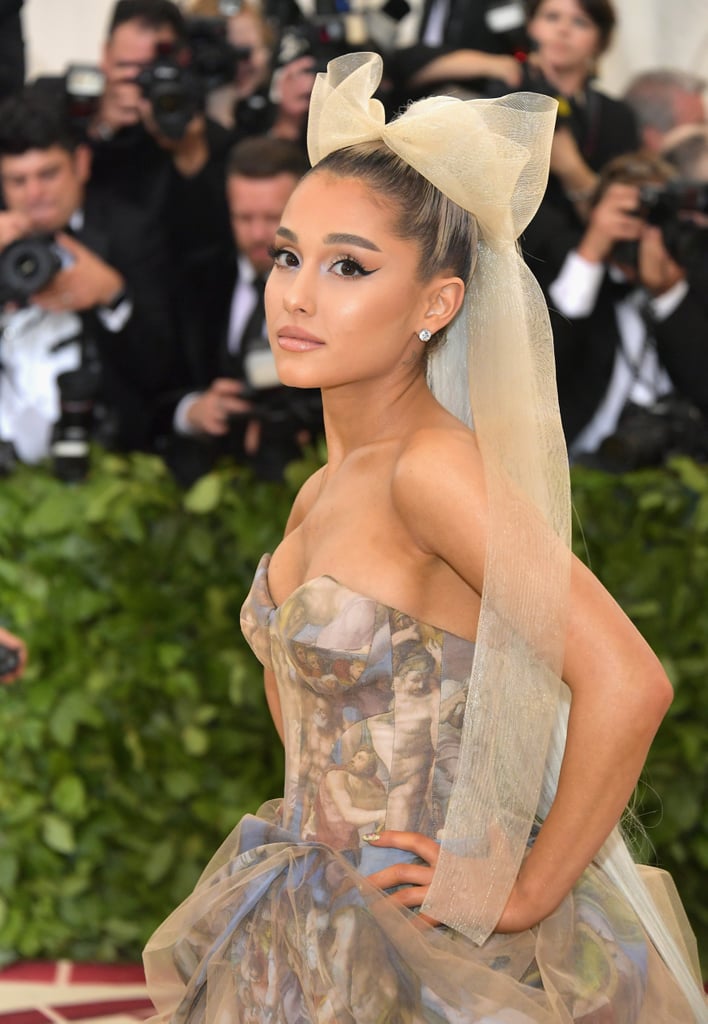 Waist-length bow? If Ariana's doing it, we want one [5]!
Katherine Langford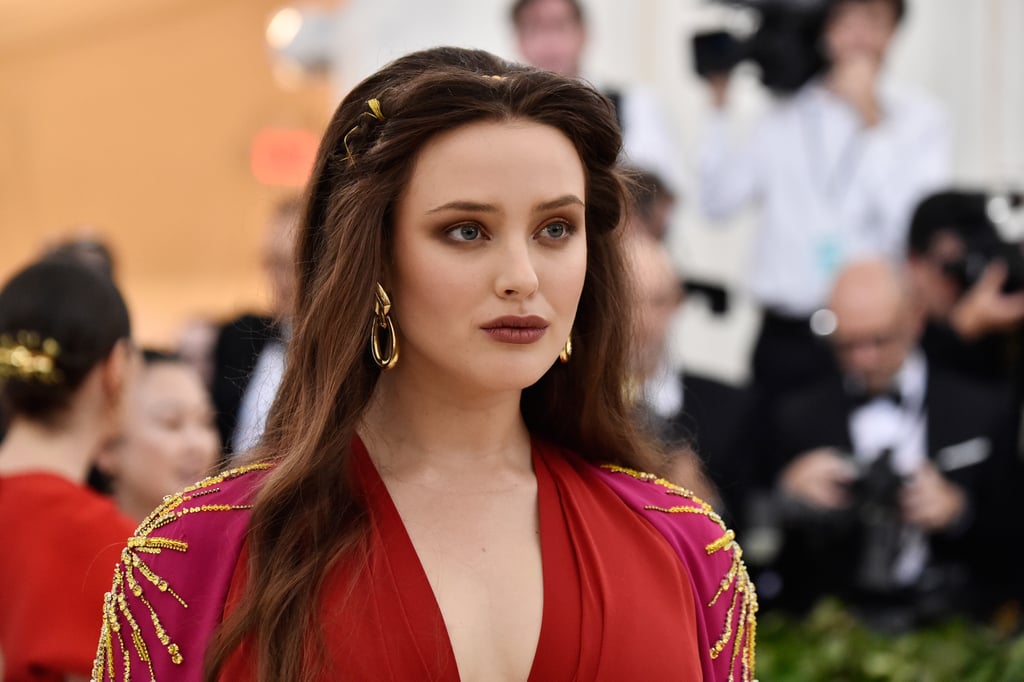 Tiny gold string was added to Katherine's long, flowing hair.
Sasha Lane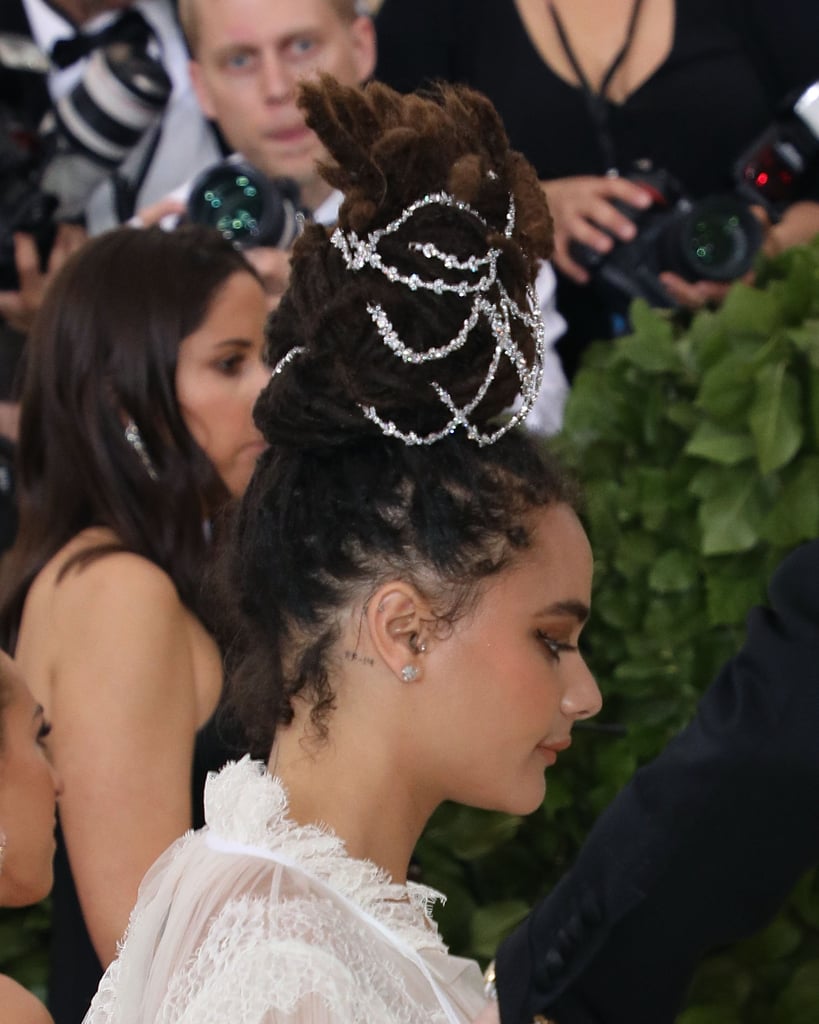 Sasha's locs were dripping in jewels.
Blake Lively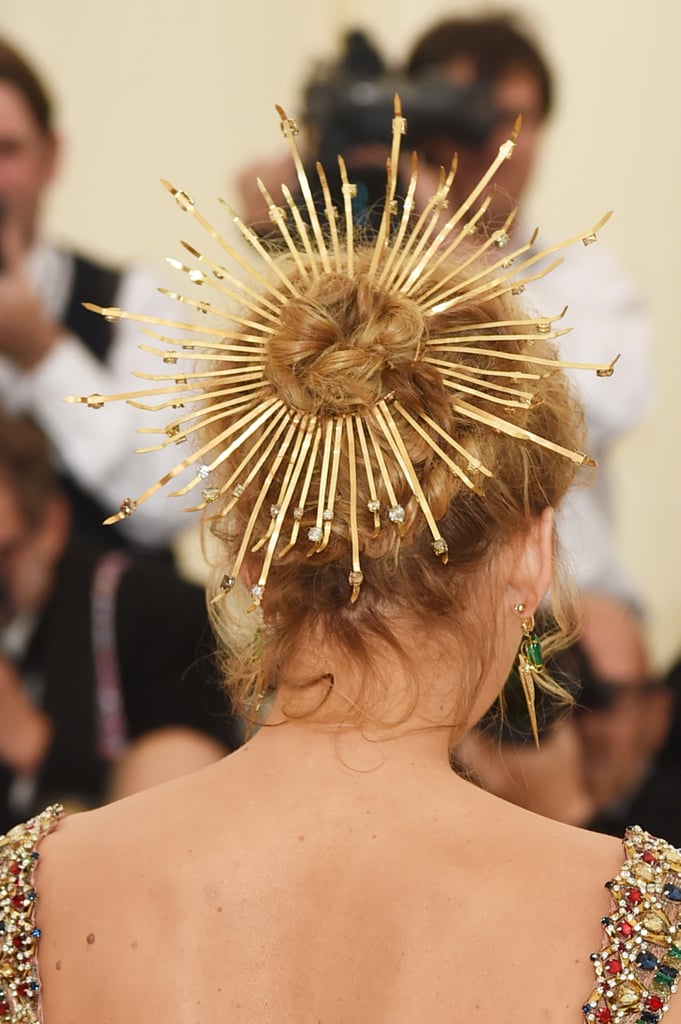 Blake Lively [6]'s gold, jewel-tipped accessory topped off her incredible gown [7].
Emily Ratajkowski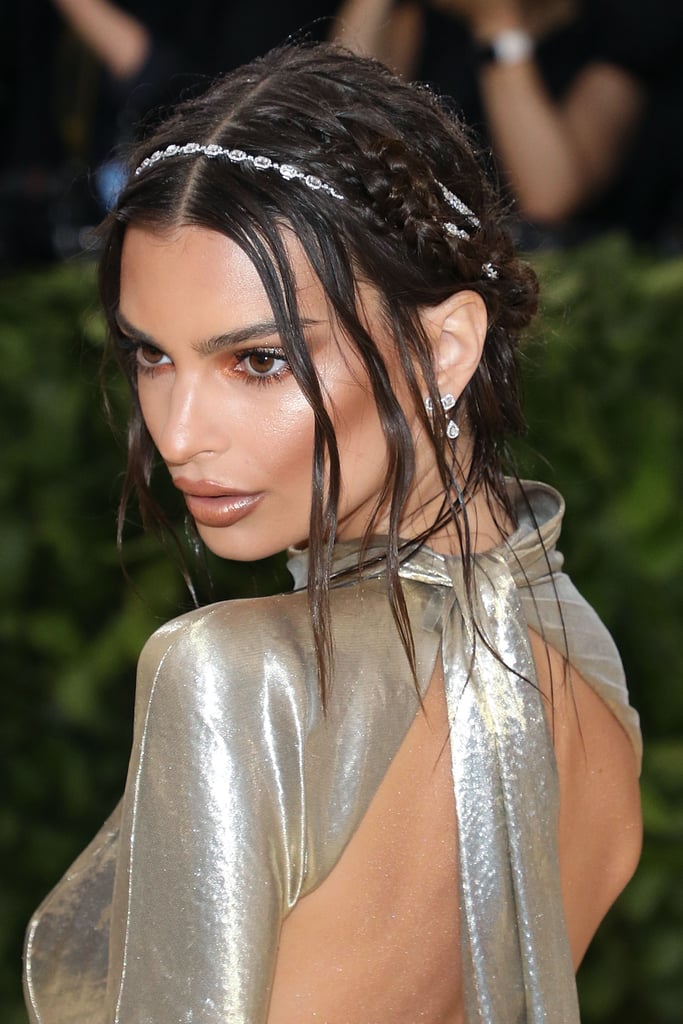 Among Emily's braids was a superpretty small jeweled headband.
Anne Hathaway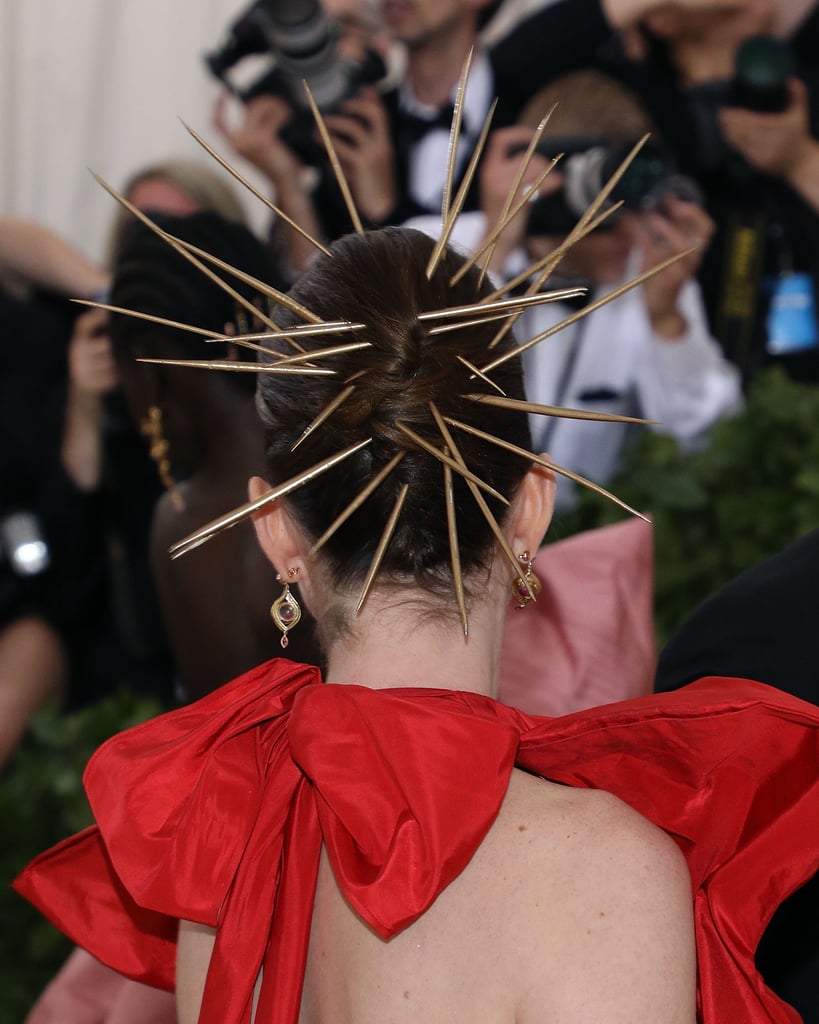 Anne Hathaway [8] just took your "pencil in hair so I don't lose it" style and made it worthy of the Met Gala.
Zoë Kravitz
Zoë added a black bow to her slicked-back hair.
Jourdan Dunn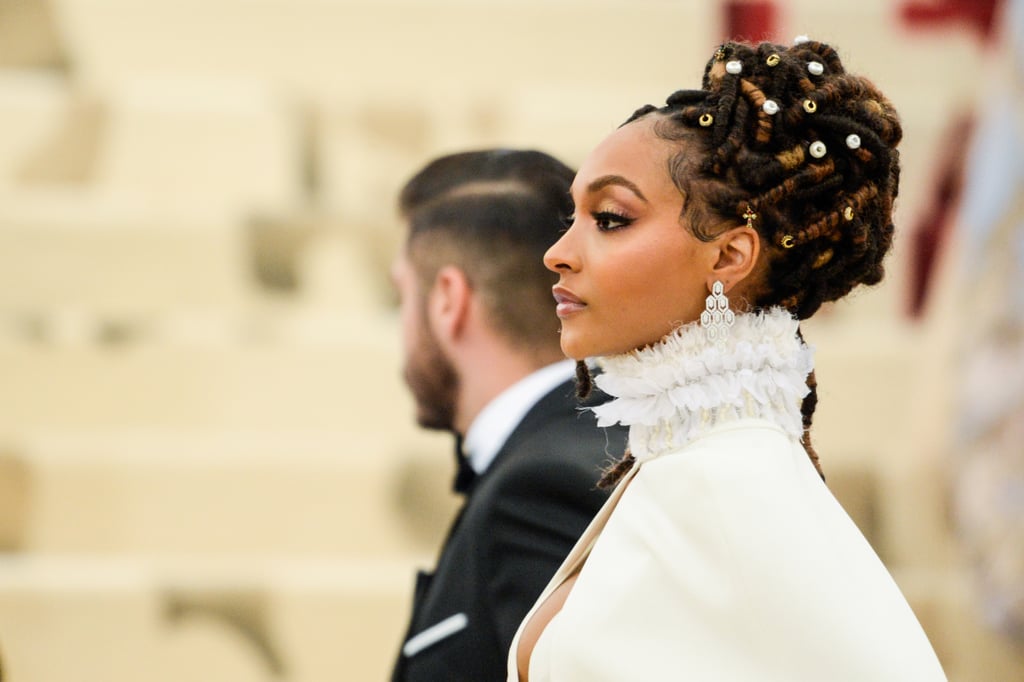 Jourdan wore custom crosses and beads in her loc style.
Bella Hadid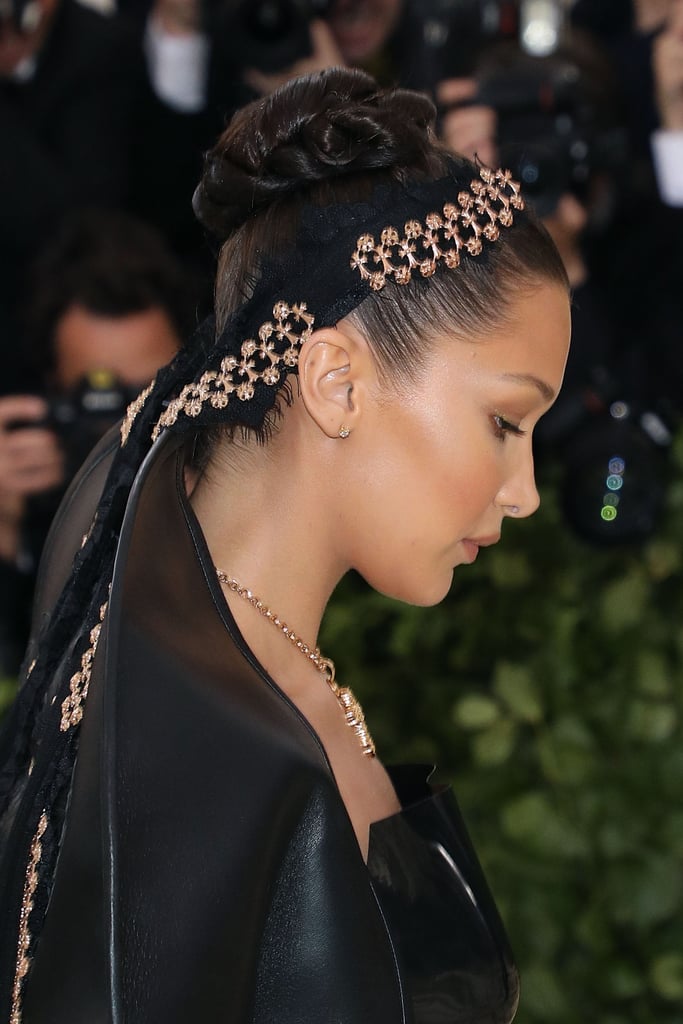 Bella wore her hair in a slick updo with a rose gold headband.
Hailey Baldwin
Flower crowns don't seem to be going anywhere, and if Hailey's look is anything to go by, we don't want them to leave!
Lily Collins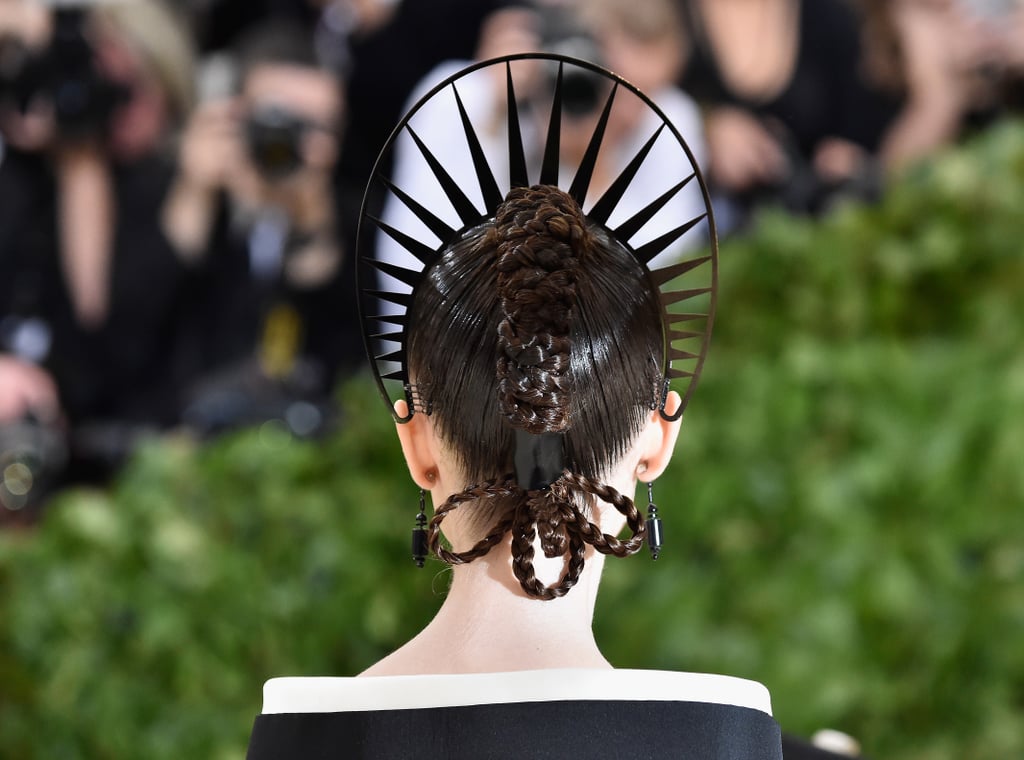 Along her headpiece and braids, there's a tiny black ribbon in there somewhere, adding to Lily's intricate beauty look [9].
Sienna Miller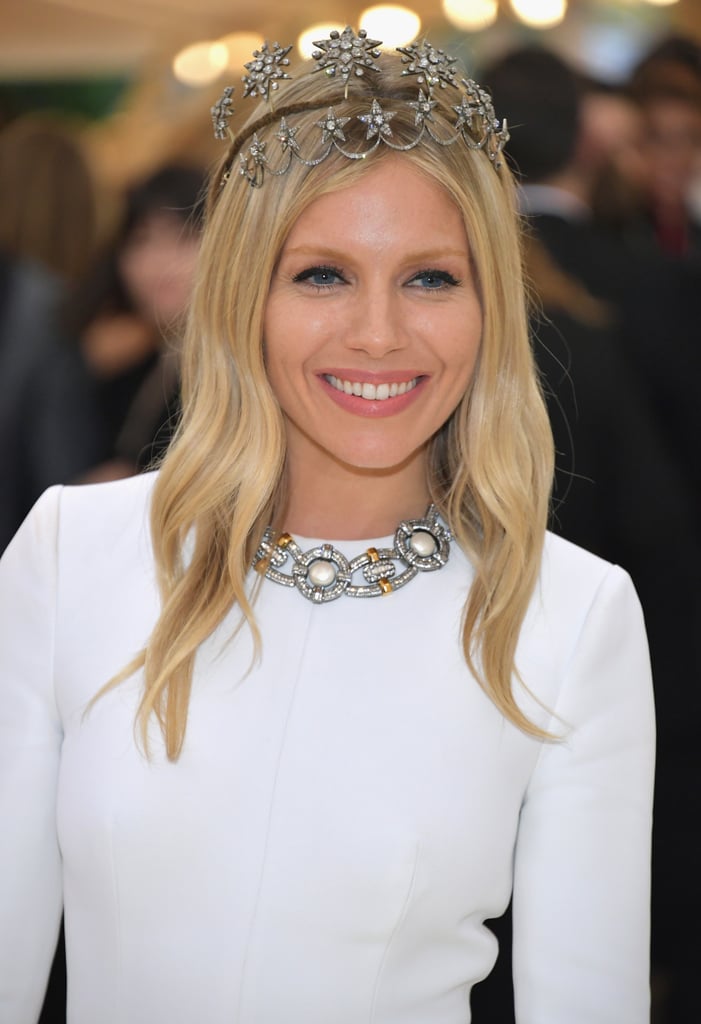 Sienna went for a simple jeweled headband to pair with her simple white dress.
Alicia Vikander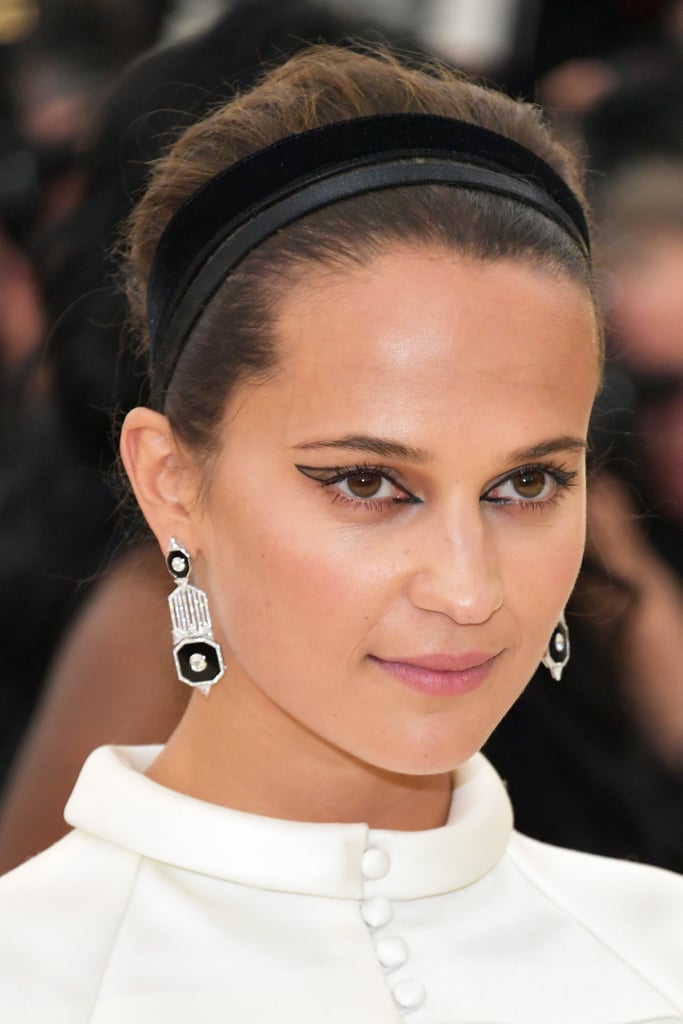 A plain black headband kept all of Alicia's hair in place so her cat eye could steal the spotlight.
Lynda Carter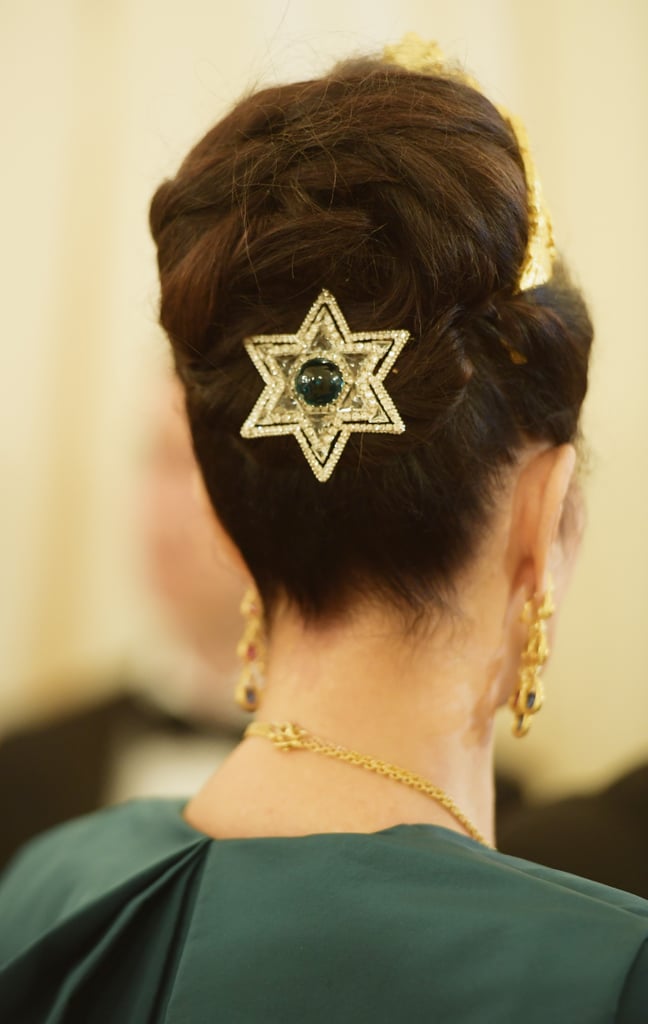 Lynda used a nifty trick, securing her bun with a star-shaped hairpin.