Michelle Obama's Center Part 2013
Michelle Obama and Kate Middleton Have This in Common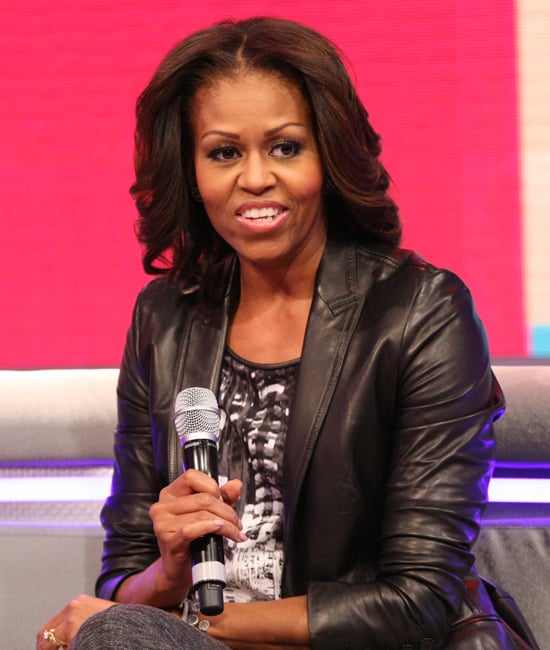 Kate Middleton isn't the only one trying out a center part; Michelle Obama is also switching up her style. It's a well-known fact that Michelle has been in that awkward grow-out phase with her bangs. But the middle part is a great way to disguise short fringe. Michelle has been wearing it in a feathered fashion that brings attention to her layers. You can barely tell that FLOTUS even had blunt bangs a few months ago. Thanks, Michelle, for solving all our fringe anxiety.
Middle Part With Feathered Curls


Feast your eyes on more middle-part photos after the jump.
Middle Part With Puppets
Middle Part With Waves