Michelle Obama's New Bangs
President Obama on Michelle: "I Love Her Bangs"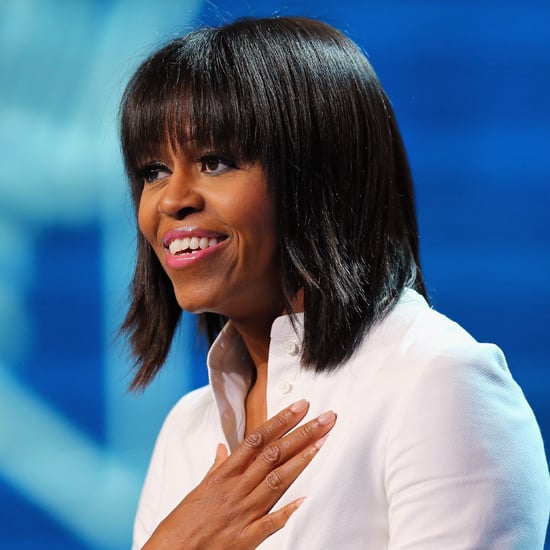 It has been a busy inauguration weekend for Michelle Obama . . . and her brand-new bangs. Michelle debuted the new cut on her birthday via the new FLOTUS Twitter account. Everyone has had something to say about the trim, even her husband. "I love Michelle Obama," the president said. "And to address the most significant event of this weekend: I love her bangs. She looks good — she always looks good." While the first lady may be the newest member of the blunt-bang club, other notable women seem to be jumping on the fringe trend, including Kate Middleton. Some are anticipating which designers Michelle will be wearing throughout Inauguration Day (or the Tour of the Bangs), but we can't wait to see how many different face-framing styles the FLOTUS will debut.