Michigan May Levy a Tax on Haircuts
Do You Think Haircuts Should Be Taxed?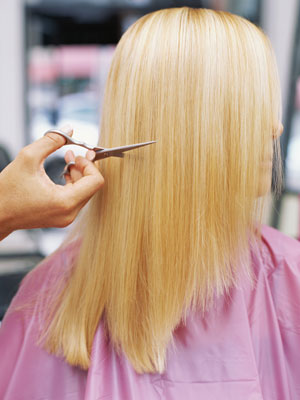 In an effort to dig up more revenue, states are considering extending taxes on services ranging from funerals to dating services to tailoring. In Michigan, for instance, a proposal would add more than 100 different kinds of services to the state's tax plan, including beauty services like haircuts, tanning, and manicures. (It would also lower the overall sales tax from 6% to 5.5%.)
Michigan Treasurer Robert J. Kleine told the New York Times that these types of taxes could bring in $1.8 billion a year. "The basic thing is that we need to update our tax structure," he said. "We've got a 20th-century tax structure based on a different sort of economy."
While those who are for the extended taxing are all for spreading it out over a broader variety of services, others are concerned for what it might do for small or struggling businesses. How do you feel about a potential tax on beauty services? Frankly, I'd be less apt to make certain purchases, especially in the already pricey — not to mention tip-heavy — beauty industry. What do you think?