Miley Cyrus and Katy Perry at Britney: Piece of Me Opening
Are Katy Perry and Miley Cyrus Sharing Makeup Tips?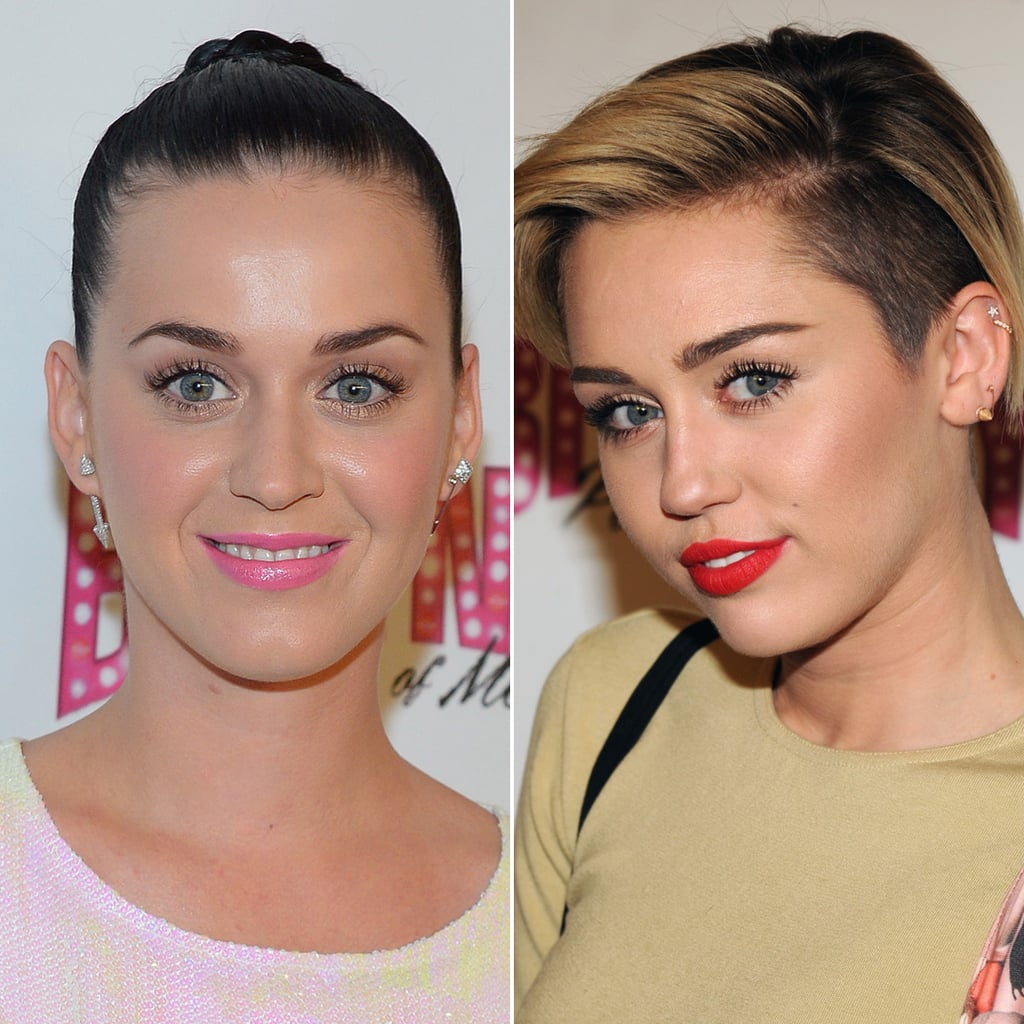 The grand opening of Britney Spears's show Britney: Piece of Me happened last night in Las Vegas, and two of this year's biggest pop stars, Katy Perry and Miley Cyrus, were on the red carpet to celebrate. While both singers have different styles, they both tried out a similar beauty look: fluttery lashes and a swipe of bright lipstick. Katy wore her hair pulled back in a polished braid with shimmering gold eye shadow and bubblegum pink lipstick. Miley traded in her signature red lips for a more coral hue. We'll be keeping track of this easy yet festive makeup look for New Year's Eve. But whose look did you like best?