Miracle Skin Transformer Tinted Moisturizer Review
Miracle Skin Transformer Isn't Supernatural, but It Is Pretty Great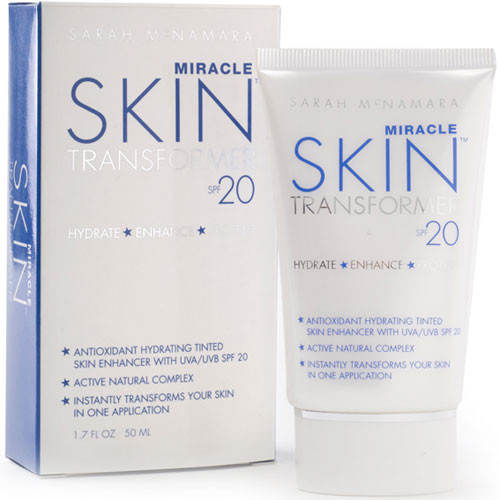 I'm a big fan of tinted moisturizers, and there are a lot of very nice products out there. Among the bunch, though, I have to say that Miracle Skin Transformer SPF 20 ($48) really stands out for me. Instead of being water-based like most makeup, MST is made with non-synthetic silicone. As a result, it has a lot more in common with popular dimethicone-based primers than with face tints. So how does a silicone tinted moisturizer treat your skin differently? Find out when you read more.
Like a primer, MST is very smoothing. So fine lines, pores, and still-healing acne bumps look significantly faded. The coverage is also buildable and doesn't dry the way water-based formulas do. It's a great idea to combine wide spectrum sunscreen, primer, and pigment into a single product, and I was pleasantly surprised that I didn't break out during almost two weeks of use. It's expensive, but for a lot of people it really would be a one-stop makeup solution.
The only issue I'd raise is that people are extremely divided on silicone use. Although the molecules are too large to penetrate the skin, people sometimes report psoriasis flare ups or other skin issues. So although I really like this stuff, I would recommend doing a patch test.