More Nail Salons Across the Country Getting a Whole Lot Safer
Nail Salons Are Getting a Whole Lot Safer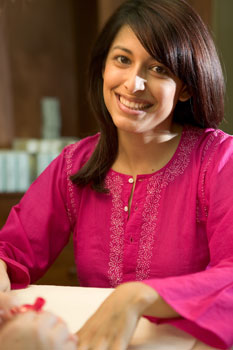 Concerned for the safety of the public, and especially for nail technicians, many city and state governments across the country are showing greater interest in nail salon safety standards. In San Francisco, for instance, the recently passed Healthy Nail Salon Recognition ordinance calls for the city to identify salons that use toluene-, DBP-, and formaldehyde-free polishes (three free).
In New York, a new law makes certain that salon owners supply staff with gloves and masks if requested. And in Washington state, officials in King County have been out educating nail salon staff members about utilizing better safety practices.
Some of the change is met with resistance, as a portion of owners feel that the act of covering up in masks and gloves can look bad to the clientele. Also, some say there's nothing really to worry about in the first place, as lots of polishes are already three free. To see more, just keep reading.
But the fact of the matter is that many nail techs are of reproductive age, and volatile chemicals are putting them at risk on a daily basis. On top of that, many of these workers "are generally young immigrant women, a vulnerable population. Rarely is attention paid to the experience of new immigrants and the jobs they hold," Cora Roelofs, an occupational health expert, expressed to the NYT. What say you on the issue? Are you glad to see governments cracking down, or is it a nonissue anyway?