More Teenagers Are Getting Tattoos
Is It OK That More Teens Are Getting Tattoos?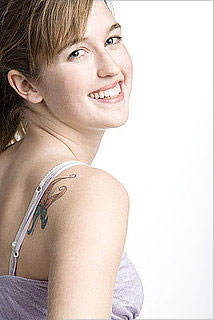 More people in general have tattoos these days (a full 40 percent of the population between ages 18 and 29 now have some ink), but apparently the trend is especially strong among high schoolers, an increasing number of whom are getting body art before they reach legal majority.
It's a tricky thing to get inked so young. I love my tattoo, but I thought about getting it for years, and even as an adult there's always the specter of future regret lurking. Even if you love your piece, there are still pockets of people who think a tattoo makes you look unprofessional, which is hard to run up against in job interviews. Do you think it's OK that so many kids are looking to get stamped, or do you think it's a fad they'll be desperate to laser off in 10 years' time?