Most Botox and Filler Users Hide It From Their Families and Friends 2010-08-24 12:01:27
Would You Hide Cosmetic Procedures From Your Friends?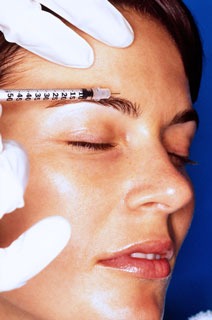 If Brits don't talk about Botox, that doesn't mean they're avoiding the stuff. Transform, the UK's largest plastic surgery group, reports that 72 percent of women (and a whopping 81 percent of men) don't tell their friends and family when they get Botox or fillers. And record numbers of patients are staggering their procedures so that changes to their faces and bodies are gradual and therefore less likely to be noticed.
Given how common injectables like Botox are now, it's funny that there's still enough attendant shame to keep people from telling those closest to them. If you had a cosmetic procedure (or if you have already), would you proudly proclaim it, or keep it under wraps?