If you're a fan of the snooze button, you know how easy it is to spend the morning scrambling to achieve a flawless makeup look. Applying blush (without the clown factor), blending out eye shadow, and finding a low-maintenance lip color don't warrant the stress when you have a lengthy to-do list to tackle come 9 a.m.
We've dug into our stash to share our favorite multipurpose makeup sticks to get you out the door faster — and save room in your beauty bag. From lip-and-cheek combos to a primer that doubles as a concealer (genius!), your morning primping routine will no longer be your reason for running late. Now you'll have even more time to hit snooze.
TrèStiQue Magic Balm & Blotting Sheet Duo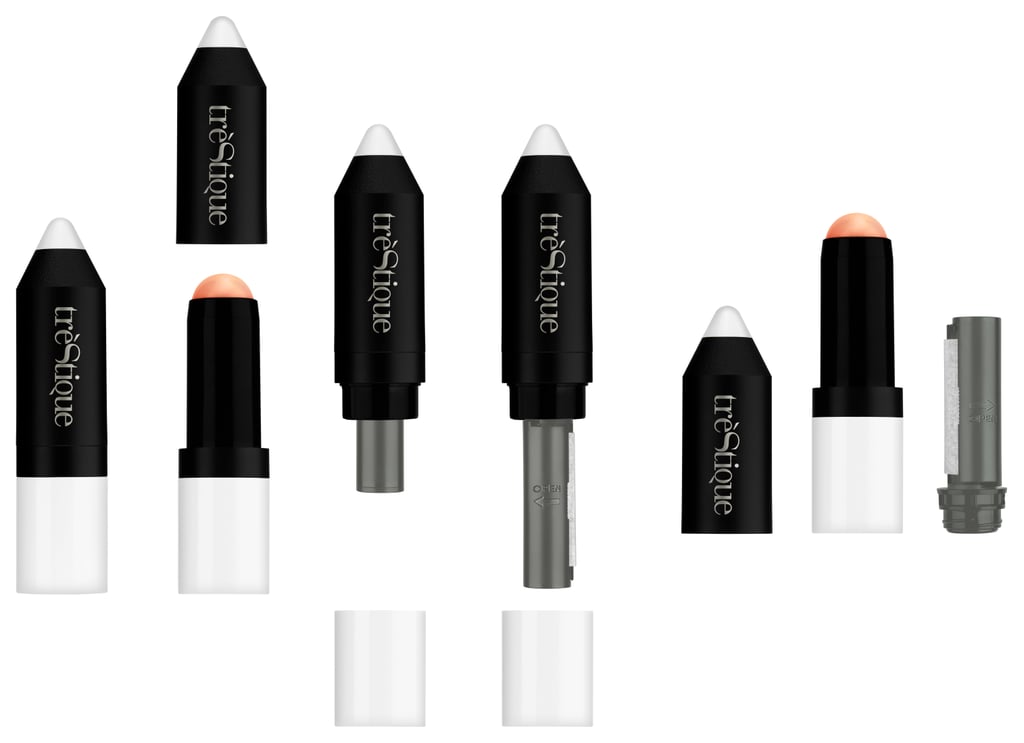 We're pretty sure there isn't a more genius product than this mattifying balm and blotting sheet duo packed in a convenient stick. This light balm acts as a foundation primer for any complexion, and it can also be dabbed on skin throughout the day whenever shine creeps up. But if you really want to keep your routine simple, open the wand's other end. There, you'll find a hidden roll of blotting papers.
TrèStiQue Magic Balm & Blotting Sheet Duo [4] ($34)
Ilia Multi-Stick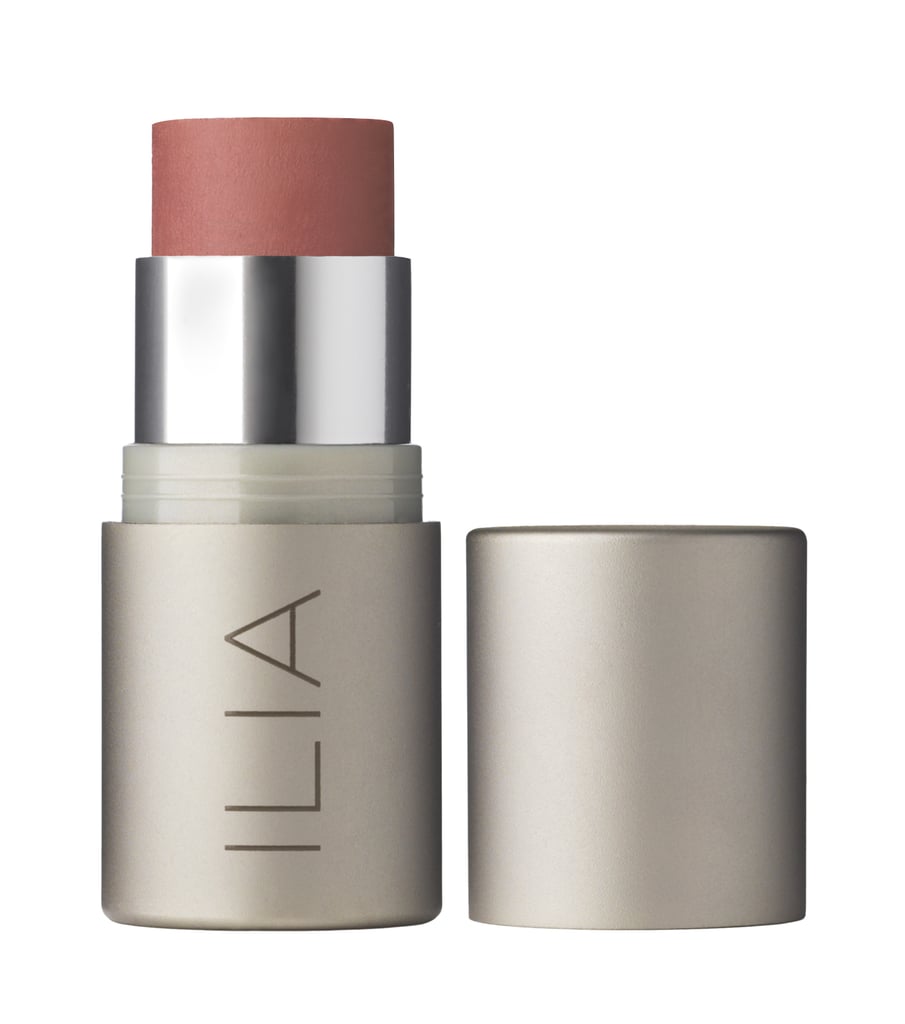 Part lipstick, part eye shadow, and part blush, this three-in-one stick reduces the number of products you need to create a full face. Formulated with shea butter and vitamin E, the buttery formula adds a natural-looking flush when applied with a brush or even your fingers.
Ilia Multi-Stick [5] ($34)
It Cosmetics Vitality Flush Stain Stick Lip & Cheek Reviver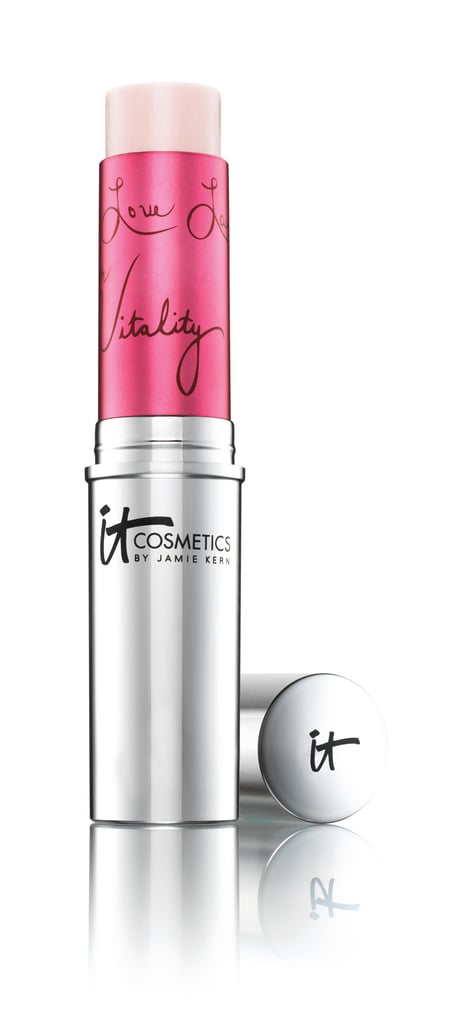 Forget about suffering from sallow-looking, washed-out skin after a late night partying. This moisturizing lip and cheek stain leaves behind a flattering hint of pink (choose from two hues!) that will make you appear refreshed. The ingredient list includes shea butter and argan oil to hydrate a parched complexion.
It Cosmetics Vitality Flush Stain Stick Lip & Cheek Reviver [6] ($24)
Nudestix Cream Lip + Cheek Pencil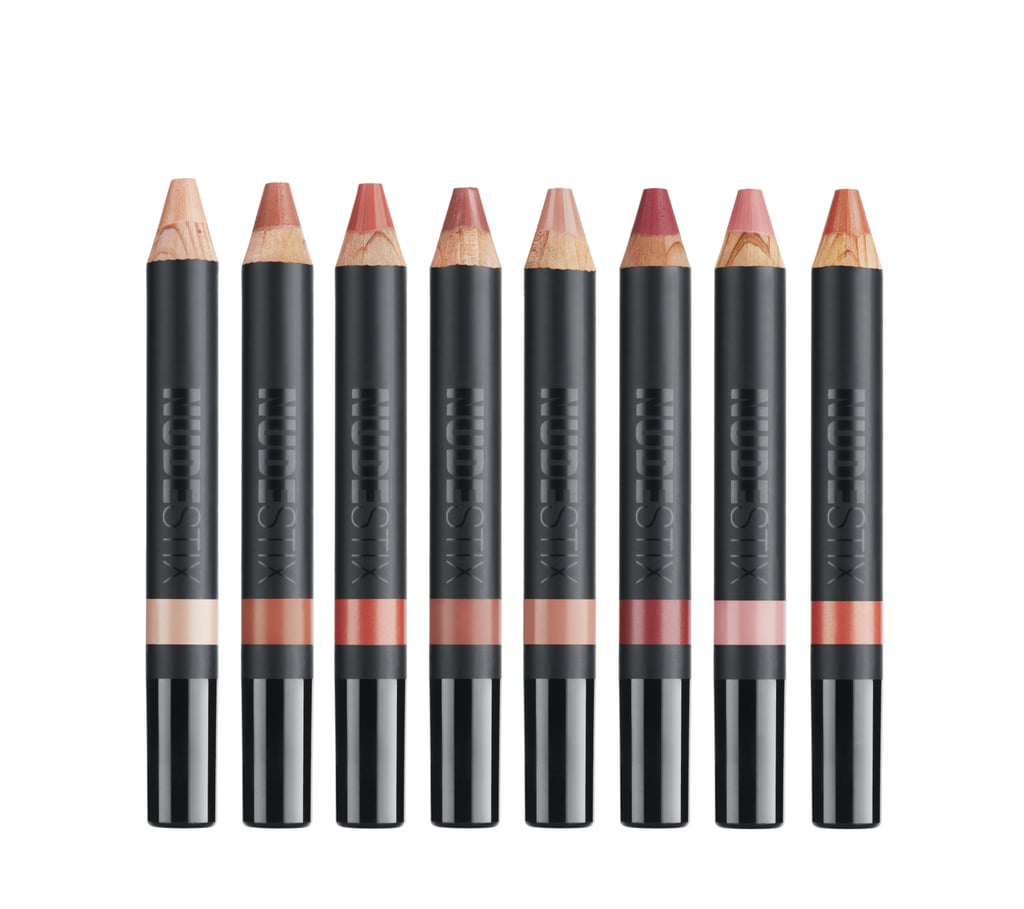 Apply this pigmented matte pencil on your lips, then sweep it across your cheeks for a nice pop of color. You have your pick of eight neutrals, but what's especially satisfying is the convenience of the mirror and pencil sharpener included in the metal tin packaging.
Nudestix Cream Lip + Cheek Pencil [7] ($24)
MAC Cosmetics Studio Quiktrik Stick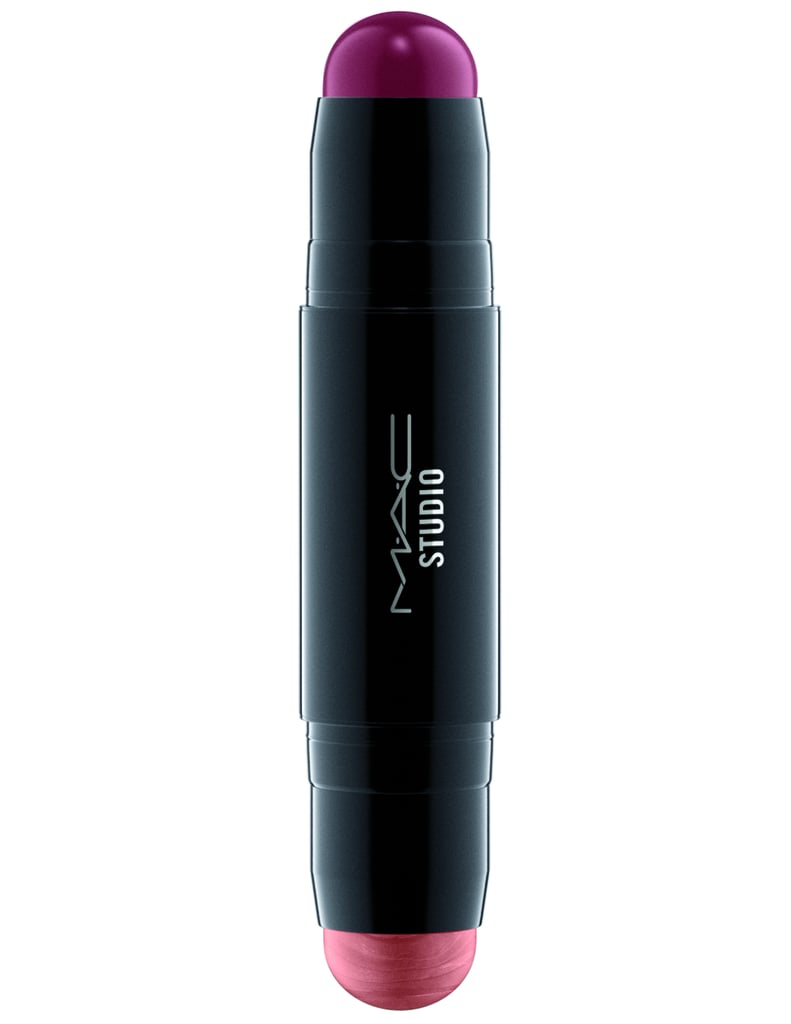 Your morning will be much less stressful with this double-ended stick in the mix. Reach for this when you're in the mood for a bit of contouring, highlighting action, or sheer wash of color on your cheeks. There are six shade duos of the creamy formula available, so it suits a wide range of skin tones. Each one blends easily and leaves a pretty dewy finish when worn solo or layered on top of your foundation.
MAC Cosmetics Quiktrik Stick [8] ($32)
Marc Jacobs Beauty Cover(t) Stick Color Corrector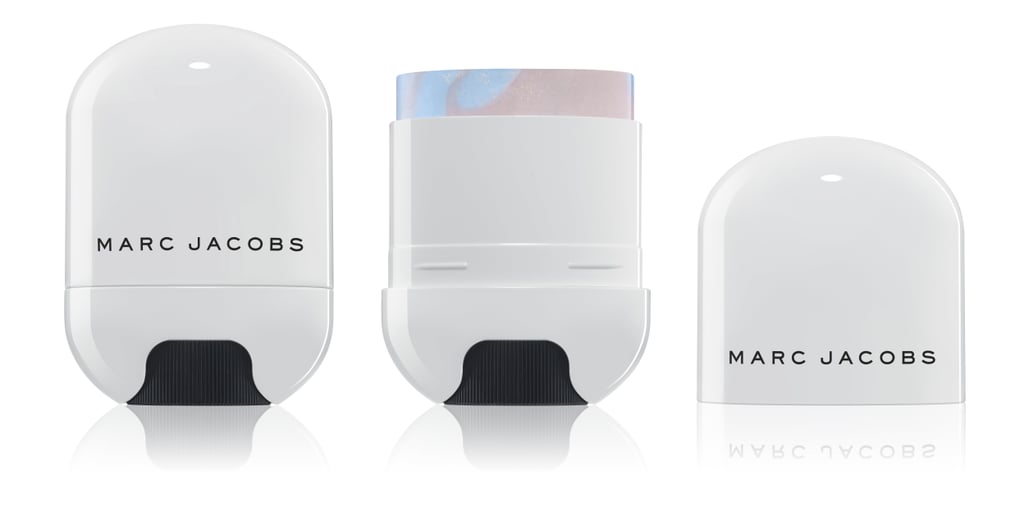 Get in on the color-correcting trend with this twist-up stick that's available in three options: a brightener to revive dull skin, a neutralizer that covers redness, and a concealer for hyperpigmentation issues. The dreamy cotton-candy-like hues of the brightening formula (seen here) will look especially darling on your Instagram feed.
Marc Jacobs Beauty Cover(t) Stick Color Corrector [9] ($42)
Charlotte Tilbury Beach Stick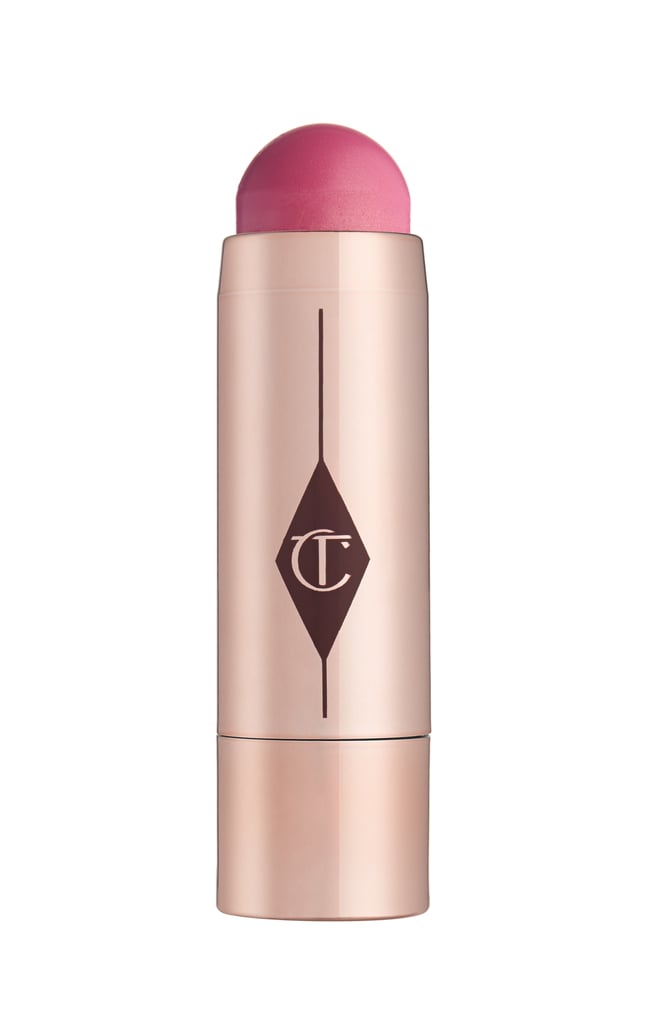 A reliable lip and cheek stick is essential for the morning rush, but this cream product goes beyond its intended use by working just as well as an eye color. Packaged in a gorgeous rose gold container, it's available in bronze, coral, and pink shades. Snag a single stick, or go for one of four kits with the Ibiza bronzer and a blush shade.
Charlotte Tilbury Beach Stick [10] (single stick, $45; kit, $85)
Bite Beauty Multistick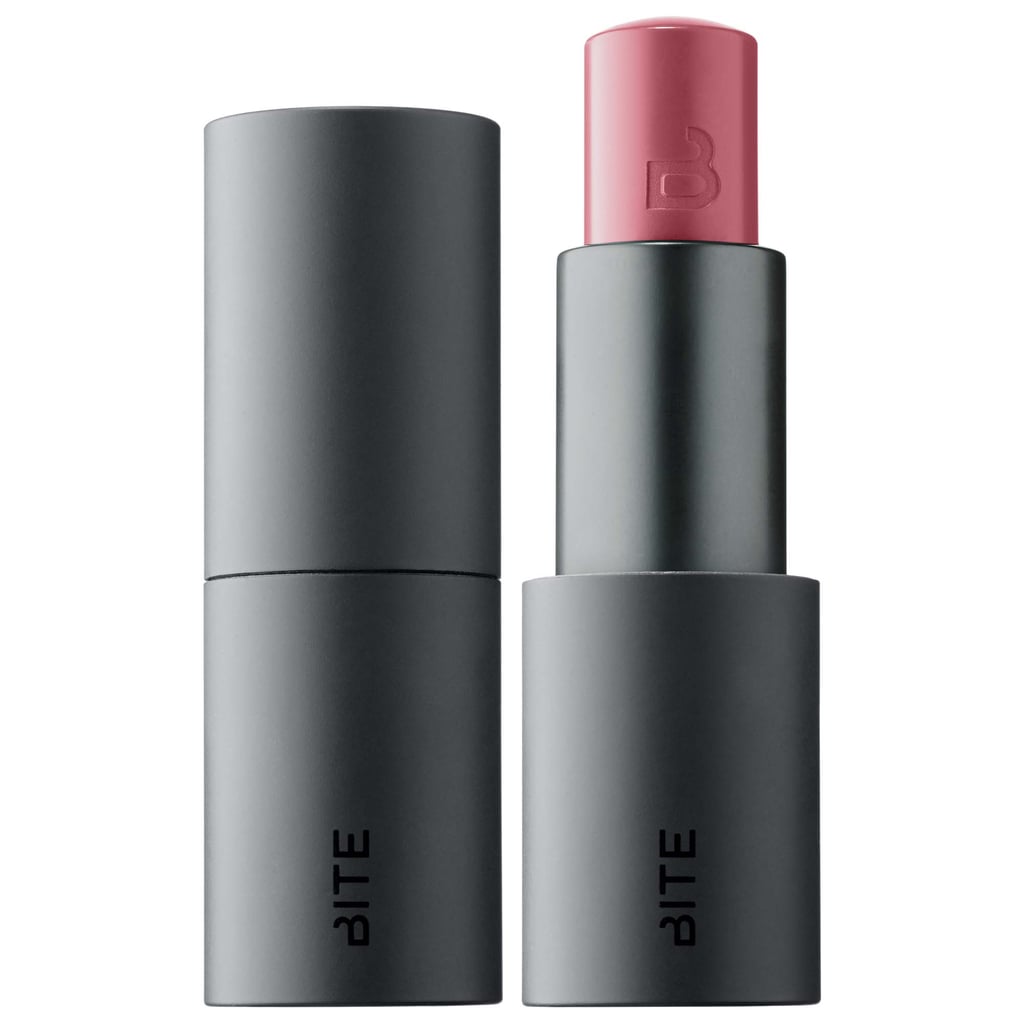 There's a reason makeup-lovers consider this multistick a "holy grail" product. Not only is the 18-shade color range impressive, but the versatile formula also works well on eyes, lips, and cheeks. We love that it applies as a cream and dries down to a semimatte, powder-like finish.
Bite Beauty Multistick [11] ($24)
Bliss Accent Lighting Brightening Stick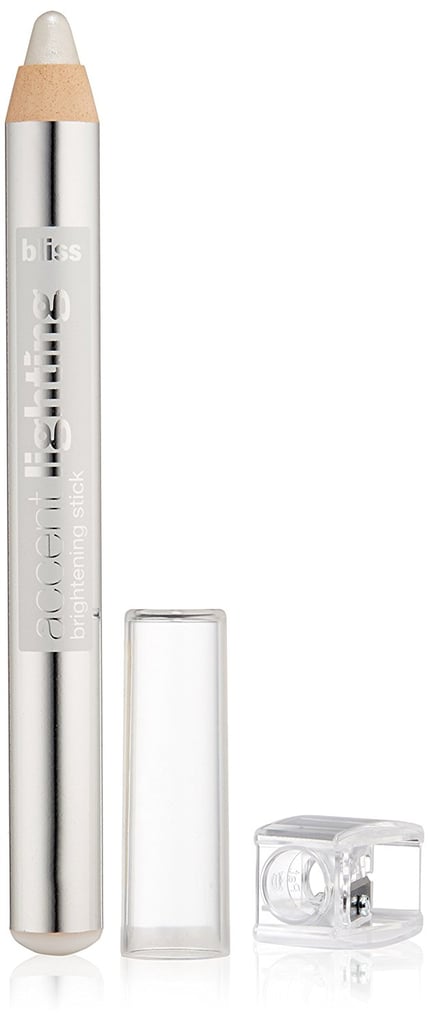 If you live for an inner-corner highlight or brightness in key areas (think under the brow, cheekbones, or bridge of your nose), this is a must have. The pencil's smooth texture makes it easy to work with, and you can count on its avocado oil, grape seed oil, and algae extract for a dose of moisture.
Bliss Accent Lighting Brightening Stick [12] ($20)
Benefit They're Real! Double the Lip

Raise your hand if you struggle with finding the perfect liner for your lipstick choice of the day. That's what we thought! This smart, new product features two tones that make color-matching foolproof in each swipe. The dark shade at the top part of the bullet lines your pout while the lighter hue fills it in with vibrant pigment, removing the frustration from that puzzling step in your routine. There are eight colors (from neutrals to bold pinks) in the collection, so you're bound to find an excellent option for your skin tone. Don't forget to prep lips with a scrub, since the formula is on the creamy side.
Benefit They're Real! Double the Lip [13] ($20)
Wander Beauty On-the-Glow Blush and Illuminator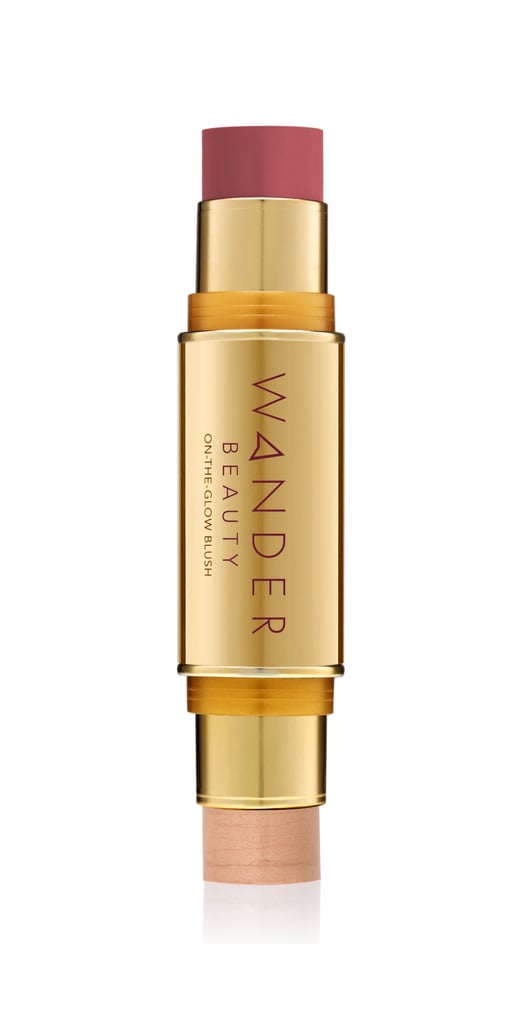 A hectic schedule can call for an understated makeup look. That can be achieved with this illuminator and blush combo, which beautifully sinks into skin. Formulated with antioxidants and vitamins A, C, and E, the blush gives skin a healthy flush while the illuminator brightens up eyelids, the bridge of the nose, or cheekbones with little effort. Plus, its gold packaging will pop in your overstuffed makeup bag or on your crowded countertop.
Wander Beauty On-the-Glow Blush and Illuminator [14] ($42)
Glossier Haloscope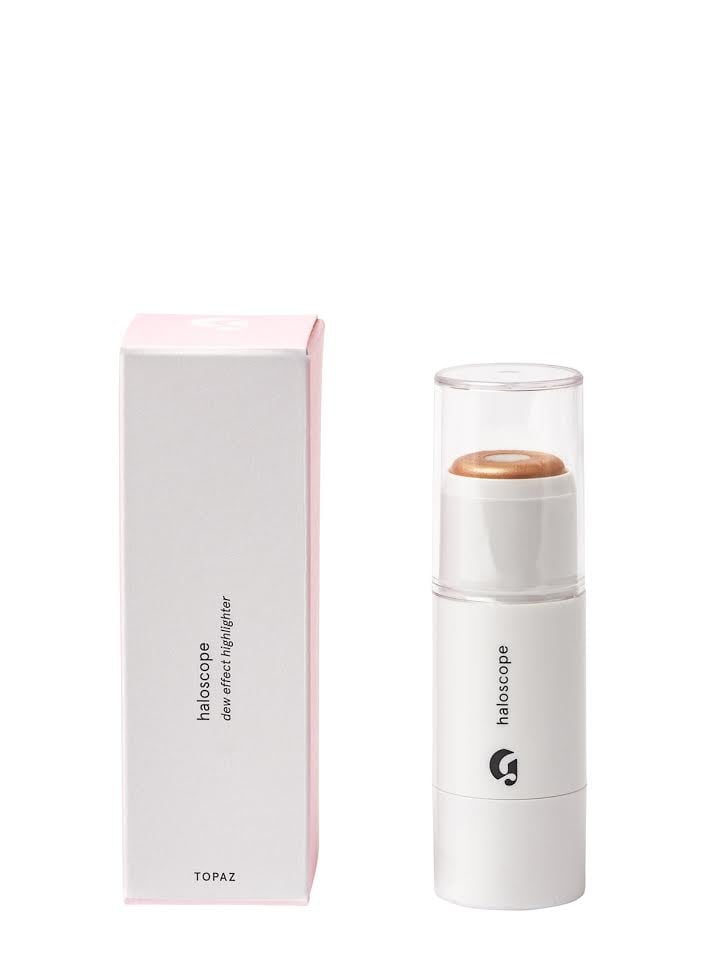 Make sure this highlighter is in the rotation when you're in the mood for a "no-makeup" makeup look. It's an easy way to add a subtle, dewy glow to your cheeks, brow bone, or even eyelids. The stick features a shimmery exterior and a moisturizing core filled with almond, coconut, and castor oils, which means there's no fuss blending with your fingers. The Topaz shade is ideal for darker skin tones, while Quartz is perfect for lighter complexions.
Glossier Haloscope [15] ($22)
Christian Dior Fix It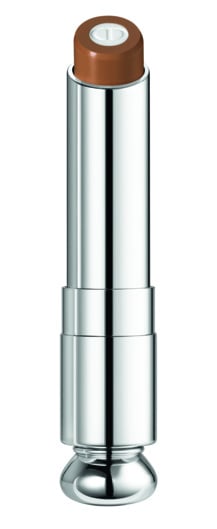 This handy primer and concealer stick is the perfect foundation for your makeup routine. Use it to mask dark circles and blemishes or prep lips for your favorite lipstick. We especially love that it's lightweight (a blessing for oily skin) and available in six shades — from Light Beige to Dark Mocha — so there's an option for a variety of skin tones.
Christian Dior Fix It [16] ($36)