Mun No.1 Aknari Nighttime Dream Youth Serum Review
With a Name Like Nighttime Dream Youth Serum, What's Not to Love?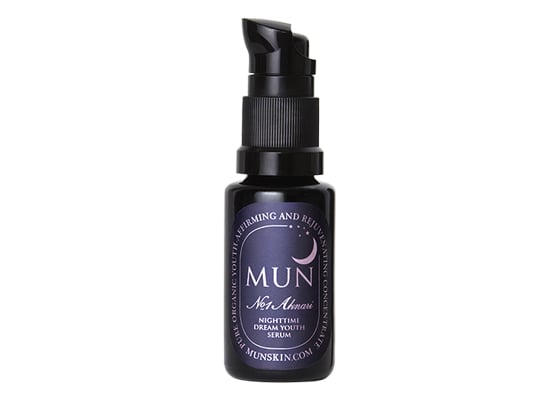 Two things everyone wants more of: sleep and clearer skin. Even better when you can get both at once. The brainchild of makeup artist Munemi Imai, Mun No.1 Aknari Nighttime Dream Youth Serum ($95) brings beauty sleep to a whole other realm. Made with prickly pear seed oil, an antioxidant that helps reduce fine lines, skin is left softened, brightened, and protected from damage free radicals can bring. Rose oil lightly scents and rejuvenates a distressed complexion, while argan oil quells redness. This beauty oil blend is lightweight enough to be worn during the day, and creates the perfect base to wear under foundation. It's even gentle enough for those afflicted with acne, like yours truly. Go ahead and set that wake-up alarm a bit ahead; this beauty oil's got some work to do.