Nail Art Trends of 2012
What Was the Top Nail Art Trend of 2012?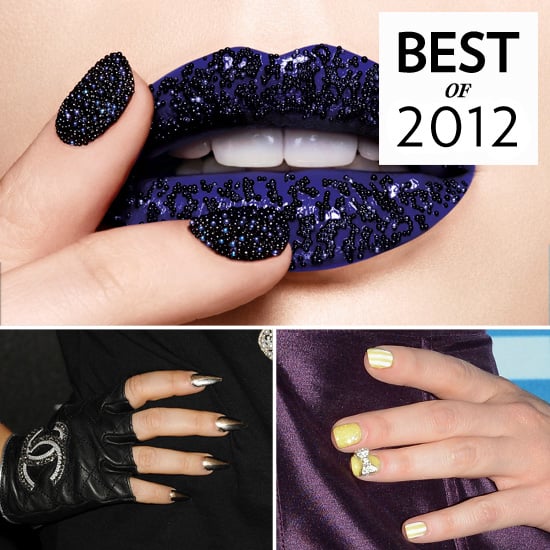 Nail art has easily taken over in 2012, but of all the manicures we've loved throughout the year, the best ways to play with nail art came in three forms: textured manicures, stiletto nails, and 3D charms. While Ciaté led the textured nail trend with caviar beads, crushed velvet, and even sequins, the music scene made long almond-shaped nails hot, with stars like Rihanna, Lana Del Rey, and Fergie rocking the look. Lastly, the Japanese nail art trend of 3D nail charms has finally made a huge wave stateside. Celebrities including Zooey Deschanel, Bella Thorne, and Katy Perry have all accented their nails with three-dimensional charms, from bows to flowers. What was your favorite over-the-top nail art trend of 2012?