Nail Health Tips
5 New Year's Resolutions For Beautiful Nails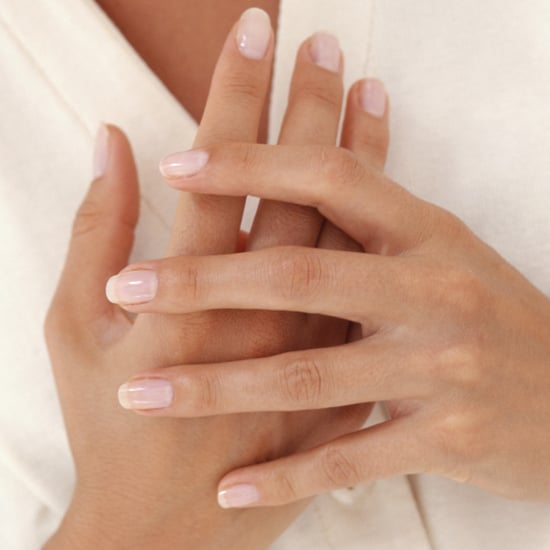 If you've resolved to treat your nails and hands better this year, there are a few ways to ensure that you have the gorgeous, healthy digits you want in a few weeks' time. You don't have to expend a lot of effort on your nails to get them in great shape, either, so to get started, check out the tips below.
Keep them trim. Growing out your nails might be the end goal here, but it's far, far better to have short, nicely maintained nails than long, raggedy ones.
Go bare. Nail polish can strengthen and hold together damage nails, but it can also dry them out. So don't change your polish constantly, and avoid acetone-based remover.
Go soft. Your skin isn't the only part of your hands that needs moisture. Nails, like hair, are dead cells, and are more apt to become dried or damaged. You can prevent both by remembering to use lotion or oils on your cuticles and nails, too.
Leave them alone. For a lot of us, biting, peeling, and picking at nails is a way of dealing with stress or boredom, but it can damage your teeth and deform your nails. Having banged-up fingers can also be a confidence killer, so if the habit is making you feel bad about yourself, consider a cessation program.
Clean your cuticles. Overgrown, torn cuticles can make otherwise healthy nails look damaged and just plain destroyed. You can keep them in good shape by putting lotion on them, pushing them back after a shower or bath every once in a while, and making judicious use of cuticle scissors.