Nail Polish Sales on the Rise 2010-04-07 11:01:00
In This Recovering Economy, Nail Polish Beats Out Lipstick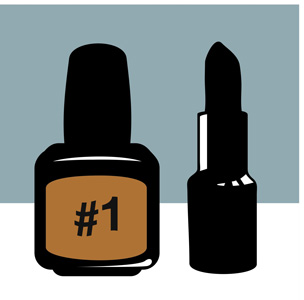 The lipstick theory states that when the economy is on the rocks, we'll see a spike in lipstick sales, as women are looking for affordable ways to treat themselves when times aren't so great. But a new study released by researching firm Kline & Company has discovered that it's nail polish — not lipstick — that's having a moment.
According to this new data, while sales of cosmetics and toiletries slightly decreased by 0.8 percent last year, nail polish actually experienced double-digit growth, with a 14.3 percent increase in sales. I think it's safe to assume this is because more people are doing their own manicures and that nail polish is cheap. To see what else the study found, just keep reading.
The findings:
Products with multiple benefits, like antiaging creams, performed well.
Beauty products containing SPFs also did well.
Partly due to H1N1, sales of antibacterial hand gels spiked.
Sales of lipsticks and glosses decreased by 5.3 percent.
The fragrance market performed the worst, perhaps because it's becoming an overwhelmingly crowded market. Also, scents are losing their appeal as gifting options.
Shaving products, personal cleansing products, and deodorants suffered the least.