The holidays are famously a time when couples get engaged — and if you want to share the news (and a photo of your new bling) on social media, you may need to get your dry Winter hands in shape first.
Elle reports that in recent years, "hand-lifts" have been getting more and more popular as brides want to show off their bling. The procedure injects filler into the hands [1] for a smooth, wrinkle-free surface. But we're not saying you should run to the dermatologist's office just yet! Instead, heed these beauty tips for camera-ready hands. Because of all the photos you take on your wedding or engagement day [2], the close-up shot of the ring is one of the most memorable.
Photo by Marni Rothschild [3] via Style Me Pretty [4]
Cuticle Care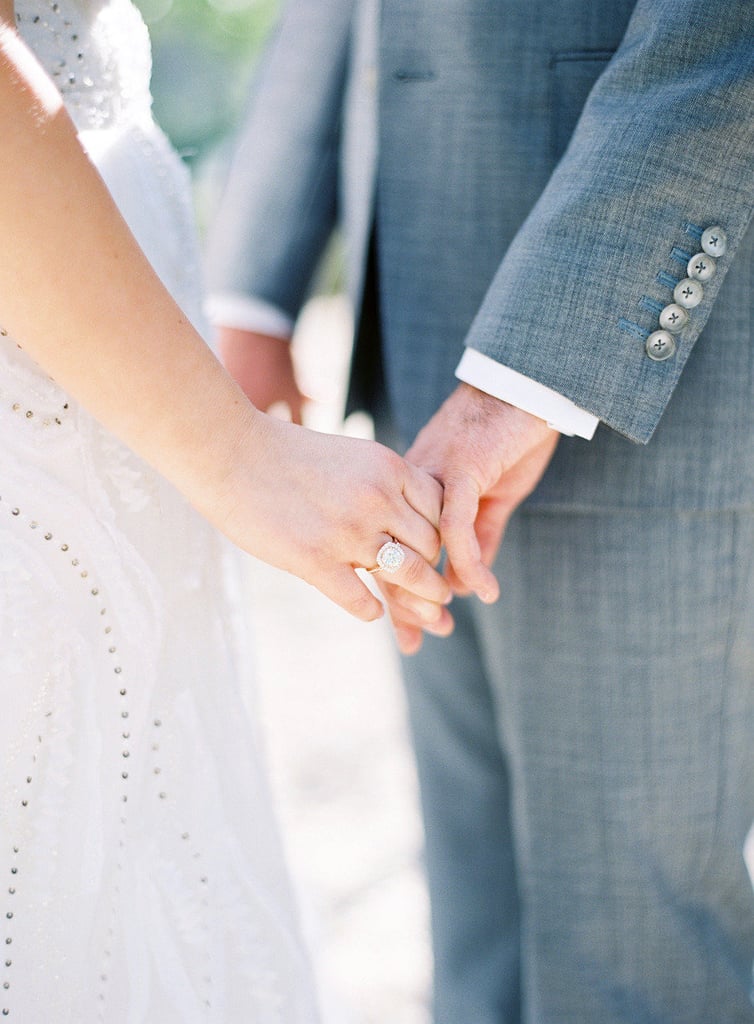 If your scalp is the key to growing long hair, then your cuticles are an integral part of growing strong nails. Rolling on a dab of cuticle product, such as Julep Essential Cuticle Oil [5] ($18), regularly will keep hangnails at bay. It also keeps cracked nail beds in line.
Photo by Jose Villa Photography [6] via Style Me Pretty [7]
Paraffin Wax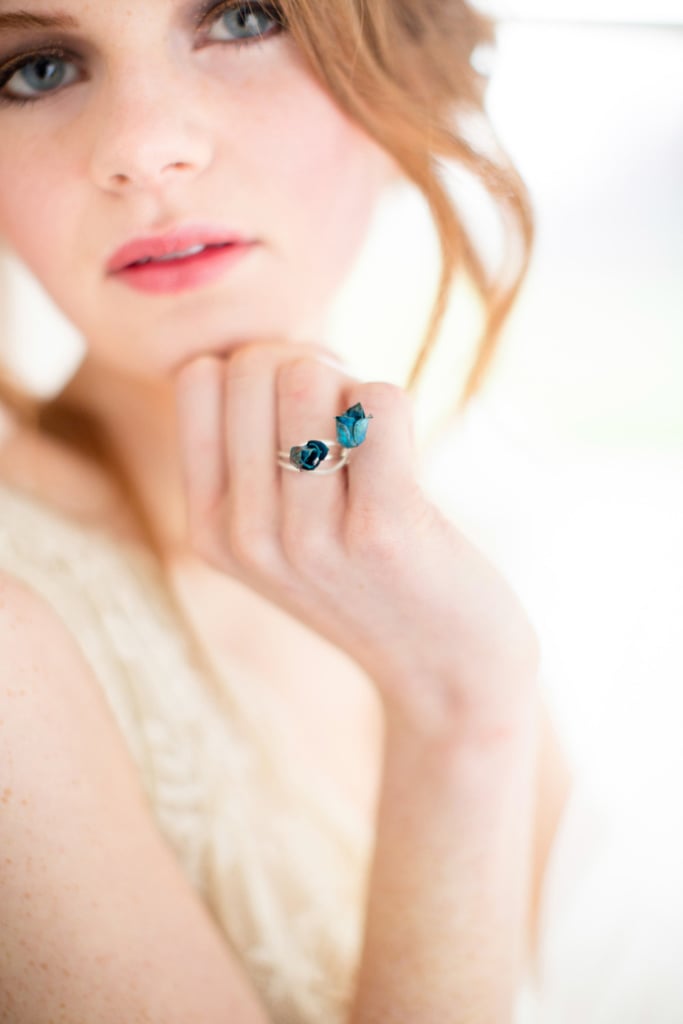 Need a quick fix? Head to the spa for a paraffin hand treatment. The warm wax helps with circulation, and it also softens any dry patches. This service is your best friend after a hard Winter!
Photo by Amanda Wilcher Photography [8] via Style Me Pretty [9]
Gel Manicure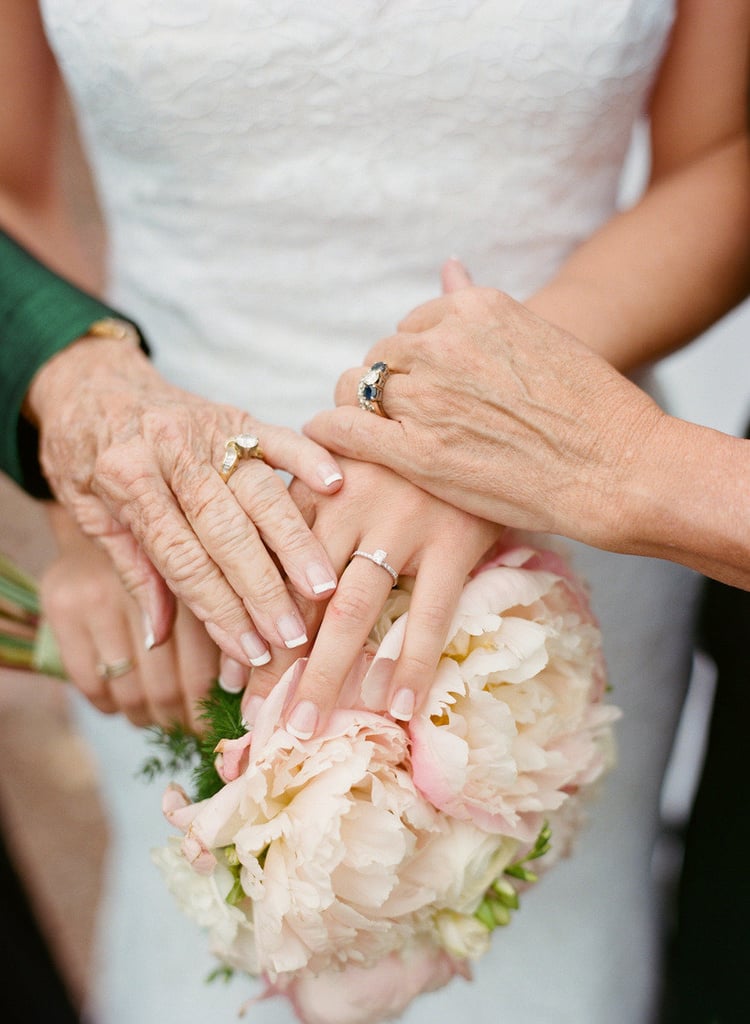 There are a few ways to prevent a chipped manicure in your close-up wedding [10] ring shots. Your best bet to avoid chips is to invest in a gel manicure that will last for about two weeks. If you're set on a regular manicure, then bring your own polish to the salon so that you'll have it for last-minute touch-ups.
Photo by Marni Rothschild [11] via Style Me Pretty [12]
Exfoliate
You do it for your face, you do it for your body, and your engagement ring deserves a smooth surface to nestle on too. Exfoliate your hands with DIY sugar scrub [13], or go for a full-on glycolic peel before your big day. We like Alessandro Micro-Peel Deep Cleansing Hand Gel [14] ($20).
Photo by Onelove Photography [15] via Style Me Pretty [16]
SPF Moisturizer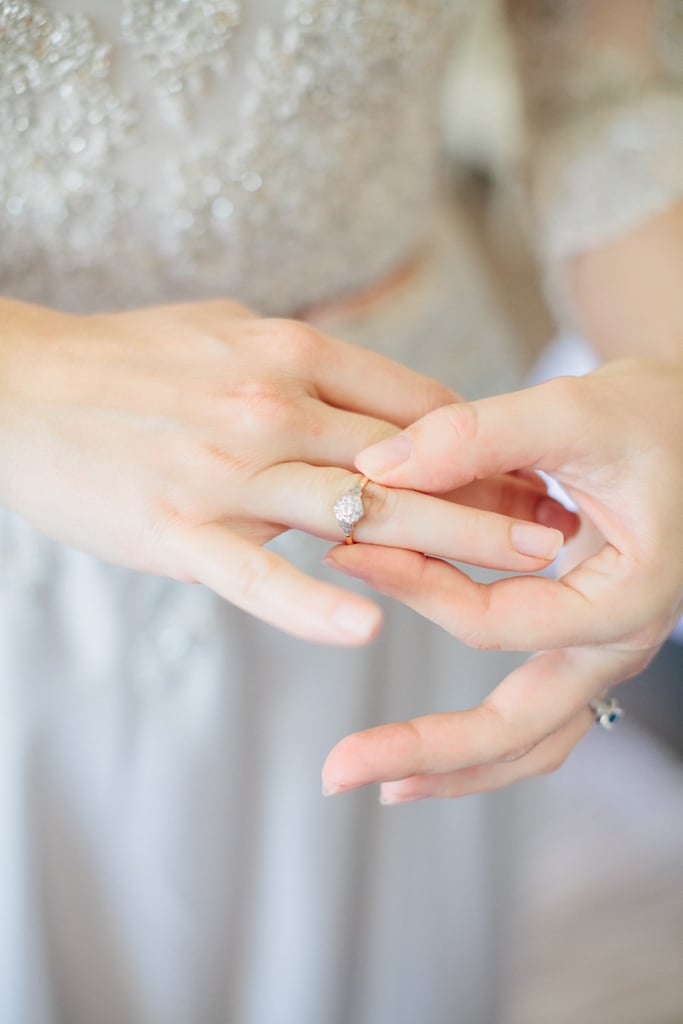 Brown spots and wrinkles attack your hands first! So in order to create a blemish-free manicure, you'll want to start using hand cream with SPF like Clinique Even Better Hand Cream SPF 15 [17] ($30).
Photo by Eon Images [18] via Style Me Pretty [19]
Self-Tanner Trial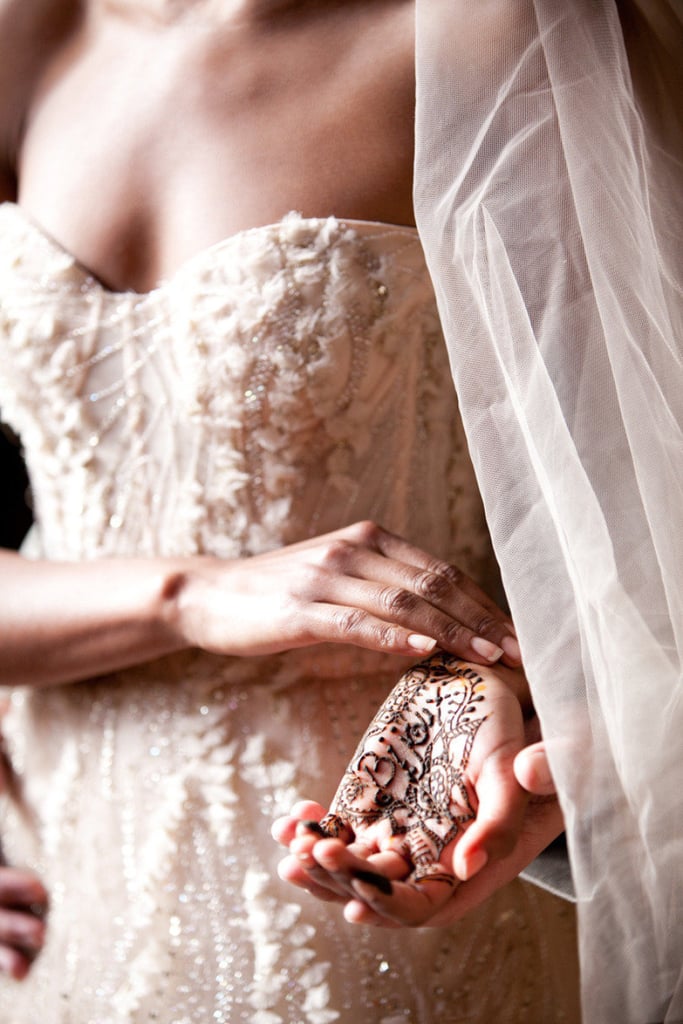 No, they don't make cosmetics for your hands, but self-tanner is the next best thing to get your hands glowing before the big day (just make sure to do it a few days in advance so it doesn't rub off on your white dress). Also, make sure to apply lotion to your wrists and knuckles before slathering on the product. It creates a barrier so the tanner doesn't get stuck in the creases. You'll want to wipe the bottom of your hands down with a makeup remover wipe after application, as well. Stained paws do not a pretty manicure make!
Photo by Picotte Weddings [20] via Style Me Pretty [21]