Nars Andy Warhol Makeup Collaboration
First Look! Nars Channels Andy Warhol's Factory Days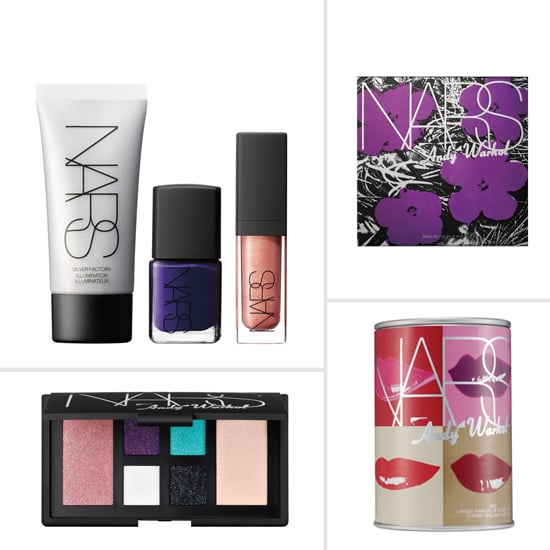 Pop art meets makeup artists with Nars's collaboration for the holidays. Having always been inspired by pop art and the swinging '60s, François Nars has partnered with the Andy Warhol Foundation For the Visual Arts in the foundation's largest collaboration to date. Nars is releasing two makeup collections that channel Warhol's iconic art as part of its holiday line. "I have always surrounded myself with Andy's work and even paid tribute to him in past collections," Nars told WWD, referring to his Edie eye shadow, Chelsea Girls lip lacquer, and others. "This just seemed like the right time to do [a bigger effort]."
The two collections represent two distinct aspects of Warhol's career: his pop art phase and his Factory phase. The first collection, aptly named Pop, will be released exclusively at Sephora starting Oct. 1. Pop contains products inspired by Warhol's most iconic works, with bright, punchy colors. The Debbie Harry Cheek and Eye Palette ($65) is an ode to Warhol's paintings of the Blondie frontwoman; a lip gloss coffret is embellished with Warhol's famous lip print.
The Silver Factory set, on the other hand, will be released in department and specialty stores on Nov. 1. Meant to evoke the essence of Warhol's Factory days, the collection contains products named after various moments and faces of the Factory. A standout item is the Edie set ($75), a film canister with the face of Edie Sedgwick peering up from the cover, which contains everything from eye shadow to lipstick. So if you want to satiate your inner Chelsea Girl, pick up the collection while you can.