Natural Antibacterials For Skin Care
4 Natural Antimicrobials For Your Hair and Skin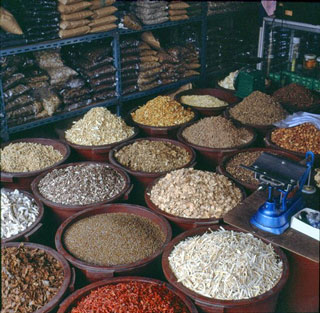 If you love the idea of antibacterial soaps, but the news about triclosan worries you, then it may be time to give something a little more natural a try. There are many natural substances that can gently help keep the bacteria count down. So to find out what you can use and how, just keep reading.
Honey is perhaps the easiest antimicrobial to use, and a few drops is a very good thing on acne-prone skin. Try this awesome honey cinnamon mask for something easy and effective you can do at home.
Get lots of cuts on your lips from chapping and biting? Try putting clove oil on — it's antimicrobial and tastes good, too. If you want a ready-made clove lip treatment, Burt's Bees Medicated Lip Balm ($4) has clove oil as one of its main ingredients.
Sweet orange blossom oil is known to be antimicrobial and fungicidal. A few drops in your body lotion can help keep down back or chest acne, moisturizes, and smells great.
Tea tree oil is a great acne fighter that's especially wonderful for oily skin. Use a drop or two in the bath, put a few drops in your face cream, or dot diluted tea tree on spots to fight inflammation and kill acne bacteria.
Source: Flickr User Hljod Huskona