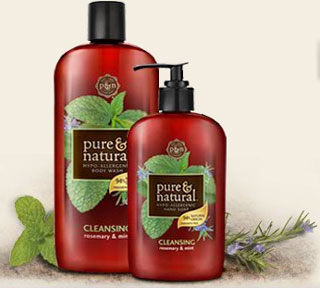 Here's a frequently heard complaint about paraben-free products: they're too hard to find, and they're too expensive. That's changing, as bigger companies are developing mass-market personal care products with a green tint. A prime example is Dial's paraben-free Pure & Natural body washes and hand soaps. The ingredients are 94 percent natural origin as well. (The products still contain sodium laureth sulfate and fragrance, though, so if you're intent on going super green, this isn't the line for you.)
Of course, Pure & Natural isn't the only large brand to appeal to ecologically minded consumers. After the makers of Clorox bought Burt's Bees, its store presence has expanded greatly, and Noah's Naturals, Yes to Carrots, and other smaller brands are making inroads. On the more luxurious end, Lancome has introduced a 100 percent natural-origin Juicy Tubes lip gloss.
Critics may cry greenwashing on some products, so it's not a bad idea to read labels to see what you're really buying. But even if large corporations aren't going strictly eco-friendly, they're definitely appealing to a green-leaning consumer. What do you think? Are you more likely to pick up a "greener" product if you have the option?