Natural Hair Care Guide
The Ultimate Guide to Natural Hair Care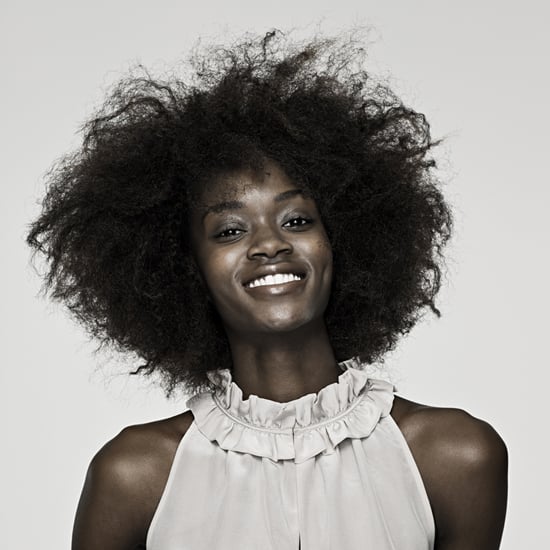 Whether you're transitioning from relaxed hair or you're a stalwart curly girl, the rules of natural hair care can get confusing. Break it all down with tips from Anthony Dickey of Hair Rules Salon (he's worked on celebrity curls from Minnie Driver's to Alicia Keys's). You'll get longer, stronger, healthier kinky hair after reading this all-inclusive natural hair guide.
1. Do trim four times a year
Ever wonder where those single strand knots come from? They're actually a warning flag, screaming that it's time for a haircut. "Single strand knots come from split ends," Dickey says. "Split ends can be solved by regular cuts." Try to get trims every three to four months to stop knots before they start.
2. Do get layers
A layered cut works well with naturally kinky textures because otherwise hair can fall in an awkward triangular shape. Your cut should work well with curly and straight styles for flexible styling.
3. Don't cut curly
"Every strand deserves the same respect as the one next to it," Dickey explains. Getting your hair cut curly will not promise the shape you desire as natural hair tends to look different every time. Instead get hair blow-dried first.
4. Do style wet
Apply styling products on soaking wet hair for the best (and most elongated) results — it's like a wet set for your natural curls. Even if you plan to blow-dry hair, begin with soaking wet hair to minimize breakage.
5. Don't use oil the wrong way
Argan, coconut, olive, avocado . . . oils are a natural woman's staple. But make sure to use oil to lock in moisture, not as a good conditioning treatment replacement. If you apply it too often, it will only sit on top of the hair shaft instead of penetrating.
6. Do wash more often
"Nothing is going to moisturize your hair like the chemical makeup of water," Dickey says. Hydrated hair will be more resilient against heat damage, and it will also aid with detangling and curl definition. He recommends rinsing hair at least every four days.
7. Don't blow-dry with a brush
If you're attempting a straight style, make sure to check the weather first and forgo the dreaded brush. Select one light spritz to fight humidity, and your best tool is a comb attachment. "If you are dexterity-challenged, a comb attachment is the most practical," Dickey explains. "And there is no extra tension on the hair. It's always moving, so it's not burning your hair."
8. Don't use pea-size amounts
If you aren't getting the results you desire, maybe you aren't using enough product. Other hair types can get away with quarter-size portions. But kinky textures should begin with golf-ball and tennis-ball dollops.
9. Do handle with care
"You know what they say when you hand wash clothes — handle with care," Dickey says. "Treat your hair like a cashmere sweater." Your fingers are your best detangling tool. If you're continually running into snags, add more conditioner to help smooth the process.
10. Do turn down your flat iron
Your flat iron should be set between 350°F and 400°F. The only smoke allowed should be steam, not singed strands. Don't attempt to get a pin-straight blow-dry. Instead use the blow-dryer to stretch and dry hair, then follow up with a flat iron to press. Or you can opt for a roller set instead.