Natural Hair and Skin Care Tutorial
The Natural, Week 5: This Is the End, My Friend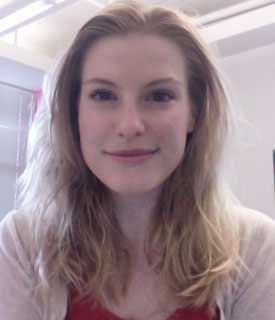 It's been a month, and boy have things changed. I've totally overhauled my hair and skincare regimens, learned how to make my own makeup, and even gotten rid of antiperspirant. Today, I put on concealer for the first time in five weeks and it felt utterly strange (but awesome). Looking back over all my posts, there are a few things I'd change, and though I'm definitely wearing makeup again, there are a lot of products I definitely won't be going back to. I've got a few things to wind up with you, so just keep reading.
First of all, thank you to the wonderful readers and commenters who sent in recipes and gave encouragement — you are awesome, and I've tried to mention you by name when I can, but if I've left anyone out, please know how much I appreciate you.
Also, I don't think I'm going to stop being "natural." I really like the way my hair behaves now, and I feel a lot better about what I'm putting into the water supply and into my body. Does this mean I'm gonna stop testing products? No way, but as far as my personal regimen goes, I think I've made a change for the better. I'm also going to continue without antiperspirant, so I'll post an update and let you know how it's going. I still need to make reader Ishyy's natural mascara, so I'll have that up soon, too.
On to the things I wish I'd done differently: I wish I'd started out more gradually. It's surprising how affecting product changes can be, and I would have made it a lot easier on myself if I'd just taken it slowly and only done what I was comfortable doing.
I'd also warn people who're serial hair bleachers (or anyone who uses permanent dye), as I used to be, that dyed hair reacts differently when you go natural, and that even if you stopped coloring months ago (it's been eight months since I last put any highlights in my hair, for example), you can still run into trouble, because your ends have been exposed to oxidants, the cuticle could be blown out, and the pH balance is often harder to regulate. So just be careful and generous with the oil on your ends.
Most of all, though, I wish I'd always known that natural recipes can be easy, viable, and effective. I know I sound like I'm turning into a hippie, but it's true, and I encourage you to try a recipe or two for yourself, because I think you'll like it. Anyway, I'm back to Bella'ing it up now, but it's been a great journey, and I'll keep posting new recipes and fun stuff I learn when I find it. See you again soon!