Nefertiti's Bust Likely "Airbrushed"
Nefertiti's Crooked Nose and Wrinkles Likely "Airbrushed"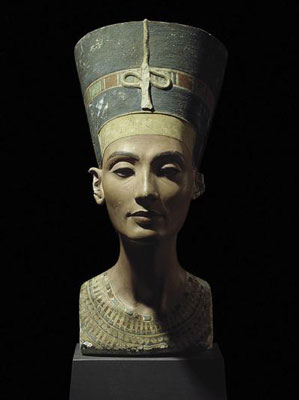 In more cosmetic surgery news regarding historical figures, last week while performing a CAT scan on a bust of Nefertiti, researchers uncovered what appears to be the ancient equivalent of modern Photoshopping. Underneath the queen's bust, a second limestone representation of the queen was revealed.
"That statue is still very beautiful," TV historian Bettany Hughes told The Independent Woodstock Literary Festival, "but not as beautiful. It showed her nose was bent, and that she had wrinkles around her eyes. It's a real portrait of a real woman."
Nefertiti, an Egyptian queen who ruled over 3,000 years ago, is thought to have died between the ages of 29 and 38; her name means "the beautiful one has come." If you're planning a trip to Germany, head to the Neues Museum in Berlin to see the bust for yourself.