Neon Pink Lipstick on Celebrities
Who Wore the Best Neon Pink Lipstick?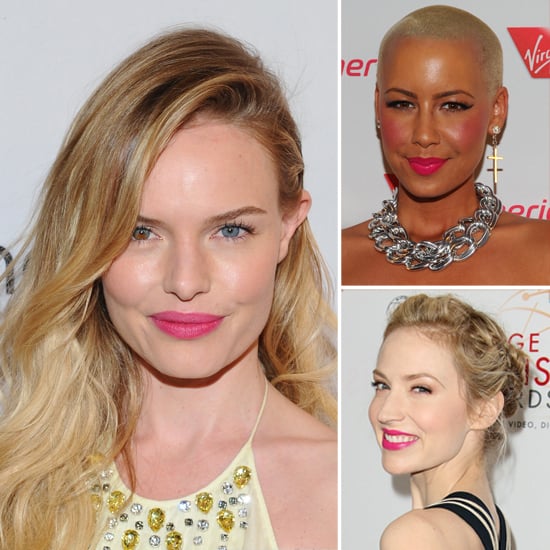 Celebrities are rocking electric colors on nails, lips, and even hair this Spring (a trend so bright even the paparazzi need shades). Seen here on Kate Bosworth, Beth Reisgraf, and Amber Rose, pink is only one of the possibilities when it comes to choosing a neon hue. Kate chose to wear her watermelon color in a matte formula with barely there makeup and tousled curls, while Beth dressed up her neon lip with a braided updo. Amber gleams in a glossy shade that complements her winged eyeliner. But now you must decide, which celebrity's neon look shines the brightest?