New Evidence Suggests Massages Boost Immune System, Mood, and Health
Another Good Reason to Get a Massage: It Works!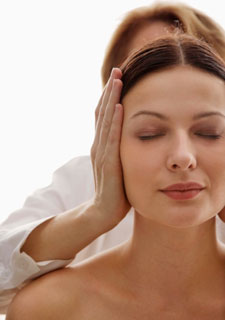 Regular massages may seem like an extravagance, but mounting evidence suggests that getting rubdowns has plenty of benefits for your well-being. Most recently, a study from The Journal of Alternative and Complementary Medicine found that a single session of Swedish massage reduced the stress hormone cortisol, which has been linked to a bevy of nasty effects, including unhealthy weight gain. The study also found that massage increased lymphocytes (or immune-system-supporting white blood cells) and that simply receiving a light massage increased levels of oxytocin, the "good feeling" hormone responsible for comfort and contentment. Given that massages can help make you happier, healthier, and maybe even keep you from gaining weight, it makes more sense than ever to recruit your friends or significant other to give you that weekly back rub.