New Ideas For Beauty Routines
Put an End to Your Beauty Rut With These Ideas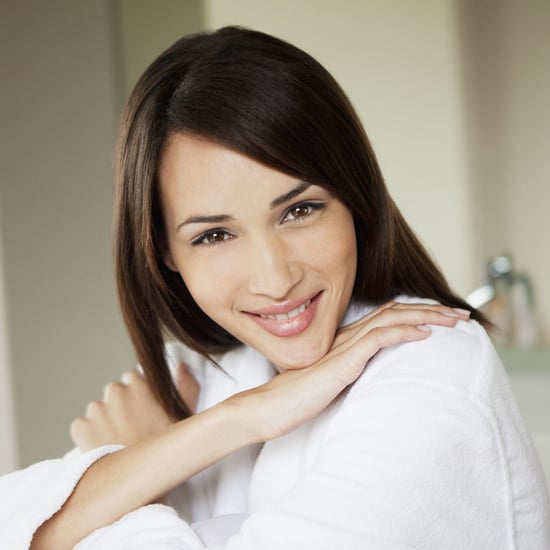 Nobody, absolutely nobody, is immune from falling into a beauty rut. It can happen to anyone: you find a routine that works, you stick with it . . . and before you know it, you've been doing the same thing over and over. While we'd never advise changing something that works, it can't hurt to try something new. Learn how to remove your beauty training wheels and step away from the same old routine after the jump.
If you like lip balm, then try a lip conditioner. We understand your loathing of sticky glosses and bleeding lipsticks. But a lip conditioner like Ilia's Neon Angel ($24) will infuse color into your usual balm routine, while gliding on just as smoothly as the stuff you already love.
If your eye makeup routine is strictly eyeliner and mascara, then try false eyelashes. Once you have seen the added glamour of fake fringe, you will want more. And if you're one to reach for neutral shadows again and again, then try moving on to subtle colors like a plum smoky eye; it's not too bright, but the new hue will make a difference.
If you've used the same skin care products for ages, then try sample sizes. It's not easy to trust just any product with your delicate skin. But skin changes over time, and if your old routine isn't working, then try changing out one product at a time so that you aren't uprooting your entire routine at once. Start with a sample size, and give it time; it can take weeks, even months, for your skin to acclimate to new things.
If your usual nail color is nude, then try gray. Take baby steps into color by trying the newest addition to the nude family. A medium-toned gray is just as professional and subtle, but it's less expected. Go on — live a little.
If you only wear blush, then try bronzer. Highlighting your cheeks doesn't have to be just about pinks and roses. Adding an illuminating product or bronzer is another way to shake things up.
If the ponytail is your go-to hairstyle, then try a topknot. We're not talking about just your twist-and-tie. Bring out the bobby pins and style your ballerina bun. This simple change will elevate your style, and it takes only a minute more to create.