New Jo Malone Tea Perfumes Let You Add Lemon and Milk
Time For a Spot With Jo Malone's New Tea Fragrances?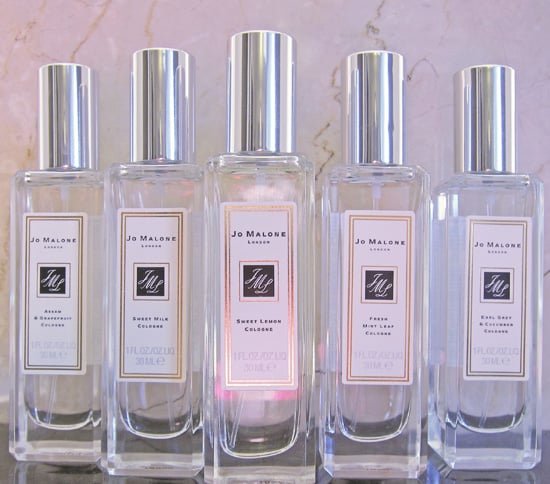 When I encounter a tea-inspired fragrance, it's typically either a sweet "green" or a smoky "black," with lots of sugar and/or spice to match. Jo Malone's new Tea Fragrance Blends, however, are something totally different, and the tea party-loving 4-year-old in me adores it. Instead of a single accord, the Malone scents are an actual olfactory tea service you blend yourself, with three different tea fragrances along with lemon and cream colognes you add to taste. I tried all five scents and blended up a few "cups" of my own, so to see which brews were the most delightful, just keep reading.
As I said, there are two "condiment" colognes in this collection, Sweet Lemon ($55) and Sweet Milk ($55), each designed to be spritzed on top of your "tea" base. The three teas, Assam & Grapefruit ($55), Fresh Mint Leaf ($55), and Earl Grey & Cucumber ($55), are all light, transparent scents that barely rise off your skin. All five scents are highly mimetic — that is, they smell very much like the foods they're inspired by — except that Earl Grey and Cucumber has a sudsy finish that makes it smell like Nantucket Briar soap.
Adding Sweet Lemon makes all the colognes sugary and more feminine, although also a bit more dilute, while Sweet Milk makes them all deeper and more "perfume-y". If you want a combination that smells very much like real tea, I suggest layering Assam & Grapefruit with Sweet Milk for a rich, sweet treat. For wear on its own, though, I'd suggest Earl Grey and Cucumber. It's fresh and clean but not astringent and complex enough to make a charming scent on its own.