New King Tut Perfume Created For Tutankhamun Exhibition in Denver
Want to Smell Like King Tut?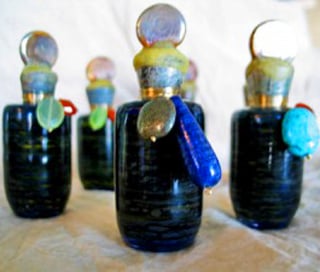 The King Tut exhibition has been touring the country, and the Denver Museum of Art was so excited to have it coming its way that it's commissioned a series of fragrances from perfumer Dawn Spencer Hurwitz. The result, Secrets of Egypt ($90), is a quartet of reimagined scents that were famed in antiquity. Drawing from manuscripts, Dawn tried to refashion each of the lost scents in a way that evoked the original experience of wearing them. We'd love to see the research process that went into these, and we're curious to give them a sniff. If you visit Tut, would you consider taking one of these away as a souvenir?