New Realistic Life-Size Skull Candle Covered in Gold For Holiday 2010
How About a Life-Size Gilt Human Skull Candle For the Holidays?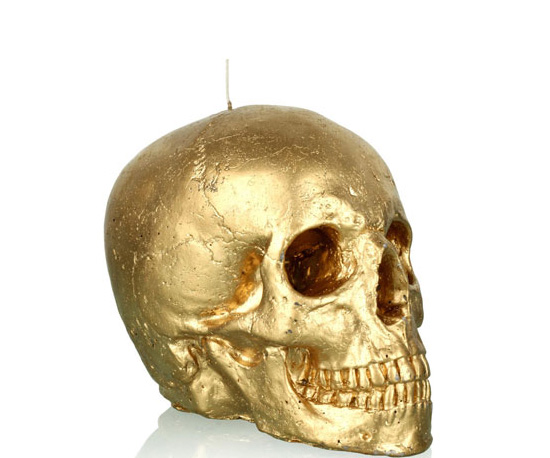 Have someone with expensive, slightly macabre sensibilities on your holiday shopping list? Then this Moleta Munro x Koff candle ($83) may be right up their alley. It might seem a bit depressing, but skulls have been used by artists and philosophers as objects of thought and memento mori for millenia now. Would you consider letting your slightly goth loved one light this baby up and reflect upon their mortality?