New Study Says Men Are Ignorant of Female Grooming 2010-07-02 12:00:07
Do Guys Know How Much Time Beauty Takes?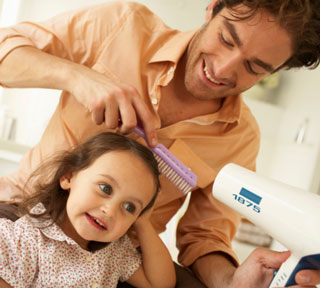 A new study suggests that when it comes to the amount of primping the average woman does, two-thirds of men have absolutely no idea. Many men are apparently unaware that women engage in activities like eyebrow plucking, waxing (you think they'd definitely notice this one), and self-tanning. In another portion of the study, one in 20 women polled also admitted that their partners had never seen them without makeup or styling, while a full 18 percent said they actively hid some of their beauty rituals from their mates and/or friends.
In your experience, do you find that men are unaware of female grooming habits, or are they clued in?