New Year's Eve Hair Tips | 2013
Your Best New Year's Eve Hairstyle Is One Accessory Away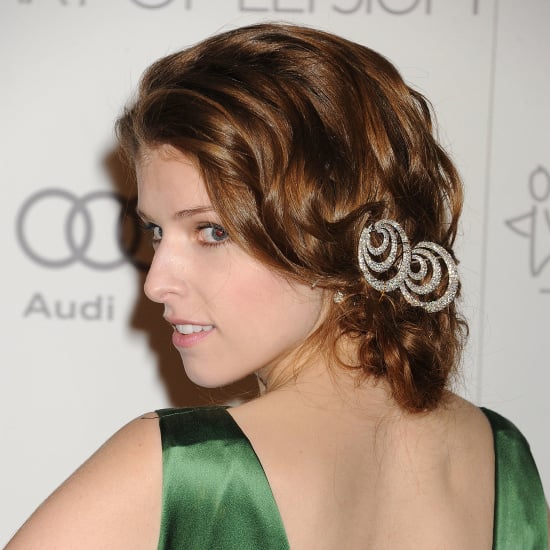 New Year's Eve may be about the Champagne, the mingling, and watching the ball drop, but it's also about acing the perfect hairstyle. Where do you even begin? Moroccanoil artistic director Antonio Corral Calero has a few tips to take your New Year's Eve mane from blah to beautiful, so you can focus on more pressing matters . . . like finding someone to smooch at midnight. "Personally, I love when women have a beautiful, detailed dress and style their hair with a soft bun to elongate the neck and really show off the dress, creating an elegant and glamorous feel," Calero says.
He also reminds us to take the details of our ensemble into account — like if we're wearing an open-back dress: "I recommend pulling the hair back into a low, loose bun with a few pieces falling down the back to enhance the cut of the dress," he advises. And if big earrings are part of your look for the evening, Calero says to keep the hair simple and wear it back, away from your face, to showcase your gorgeous accessory.
When it comes to baubles in your style, Calero is also on board. "Hair accessories are really going to play a part in the trends this holiday season," he says. "I love antique accessories that blend in nicely and accentuate the hair in a soft way and are not too glittery or shiny." Again, Calero talks about balance when choosing something for your hair. If your accessory is over-the-top, then tone down your outfit and vice versa. Need some inspiration on accents for your style? Check out our gallery of celebrity hair accessories, and get shopping!