Nicki Minaj's Hair in the New "Fly" Video 2011-08-30 01:10:00
Which of Nicki Minaj's "Fly" Video Wigs Is Your Favorite?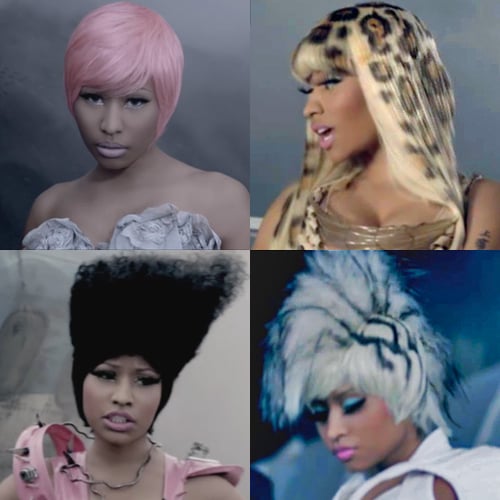 Nicki Minaj and Rihanna's video for their duet "Fly" just premiered, and we might as well crown Ms. Minaj the queen of wildly creative wigs. The pieces, which have a Zoobilee Zoo-like quality, seem to be inspired by the animal kingdom: her long blond wig is spotted with leopard print, the mohawk is like a zebra mane, and the pink bob is shaped like a flamingo (that asymmetrical high-top fade, however, remains a mystery). It's clever allusion, since "Fly" is about survival of the fittest. Of her hairstyles here, which one would you steal for your party closet or Halloween costume? And if you love a good girl-power pop ballad, see the entire video when you read more.