Nicki Minaj Lipstick Pictures and Swatches
We Try On Nicki Minaj's Wildly Pink MAC Lipstick

Even before her collaboration with MAC, Nicki Minaj wore her pink lip color everywhere — and with everything. (She even managed to match her lips to her hair color.) With a new album and her own signature lipstick from a makeup giant, I suppose her dedication to the color proves the old adage: if it ain't broke, don't fix it. While I can't imagine coloring my hair pink any time soon, I did get to channel my inner Barbie with her new shade, Pink 4 Friday ($15). It's available only on Fridays, and of course I had to try it on.
To see what it looks like, keep reading.
The lipstick looked rich and creamy, so I thought this color would glide on relatively opaque. Nope, I had to put on a couple of coats to get this look. Use a primer or a concealer as a base if you're looking for this kind of intensity.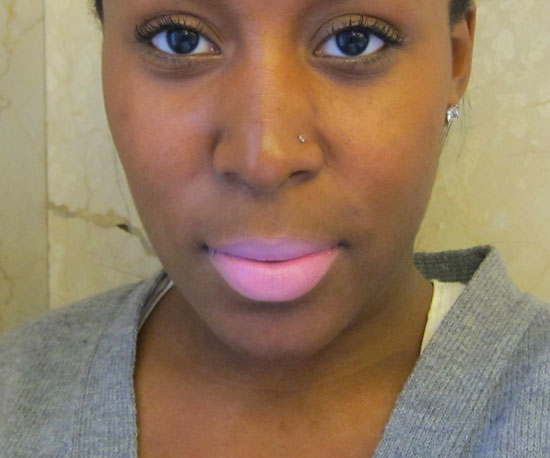 While I don't usually opt for such a bright pink, especially one with a blue undertone, I generally liked the color and the satiny finish. If this is too pink for you, try bringing the color down with brown lip pencil like MAC lip liner in Cork ($13). In keeping with all things pink, I applied a Nars blush in Orgasm ($26) to the apples of my cheeks for a healthy glow.
Today's offering of Pink 4 Friday is sold out, but it will return (available online only) on Dec. 10 and 17.