Nicole Richie's Faux Bob
Test Out a Short Crop With a Faux Bob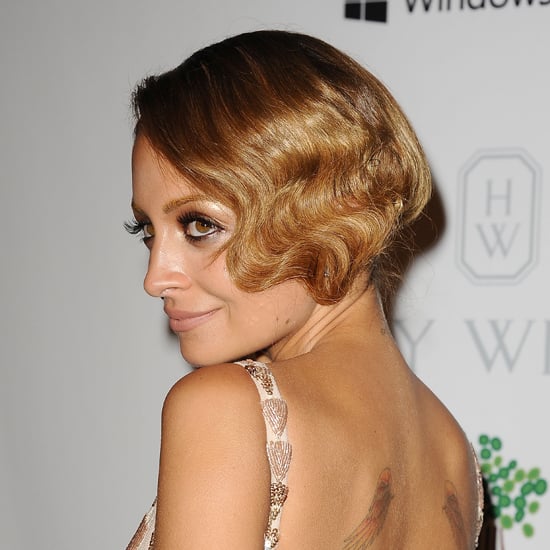 Ladies with medium or long hair who are contemplating the big chop should heed a styling cue from Nicole Richie. The actress stepped out with a retro-looking faux bob yesterday, which demanded a double take. Did she cut off all of her length? Nope. Nicole was just a little creative with styling her hair. "We decided that a glamorous 1920s-inspired hairdo would be the perfect complement to her gorgeous Lorena Sarbu gown," said celebrity hairstylist Luke Chamberlain. The look was created by twisting the longer layers of her hair into a tucked-under bun, which was pinned in place to create the illusion of a cropped style.
Start by blowing out your hair with a thickening product, like Bumble and Bumble Thickening Hairspray ($27), which Chamberlain used.
Next, section off the front portion of hair and clip it to the side. Pull the back of the hair into a faux-bob by securing it into a ponytail, wrapping it under, and pinning.
Curl the front section of hair using a 3/4-inch curling iron, misting each section with a healthy dose of hair spray.
Finish by brushing out the waves and pinning them into the bob. Chamberlain spritzed on some Fekkai Shine Mist ($25) for added gloss.