Nicole Richie Long Bob Hair 2013
Nicole Richie on Her Lob and Having a Hairstylist BFF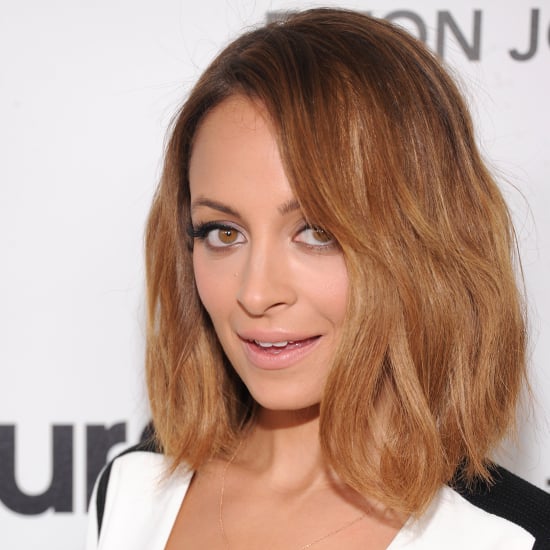 When women decide to cut their hair off, it tends to be a long, drawn-out decision, but for Nicole Richie, all she had to do was show up. "I'm lucky enough that my hairdresser [Andy Lecompte] is also my best friend, so he kind of just takes control," Nicole said. "I'm just kind of his guinea pig."
So when Nicole went to Lecompte for her latest haircut, he was the one who suggested her lob. "He was definitely more excited than I was," Nicole said. "It's something we've been doing since we've known each other." The haircut spurred a bevy of copycats and is currently one of the biggest trends for 2013.
But keeping the cut pristine can sometimes be an uphill battle. Luckily, Nicole has a secret weapon aside from Lecompte. "I have frizzy hair, but Suave Professionals Moroccan Infusion Styling Oil ($7) is something I use all the time," she says. "It just gives it that radiant shine and keeps it from being frizzy." Nicole actually collaborated with Suave to create the Suave Shine Suite, an online portal where women can get beauty and fashion tips from the experts.
Although the suite is a place for women to go digging for trends, Nicole is never one to pick up a style because it's popular. Her advice? "Don't follow trends. You have to know your own body and what looks good on you," she says. And if all else fails, become best friends with your hairstylist.