Nude Nail Polishes For Fall 2014
5 Perfect Nude Lacquers For Almost Naked Nails
As POPSUGAR editors, we independently select and write about stuff we love and think you'll like too. If you buy a product we have recommended, we may receive affiliate commission, which in turn supports our work.
Give your nails a healthy, clean look with the no-manicure manicure. Allure reveals the five best polishes for nearly naked nails.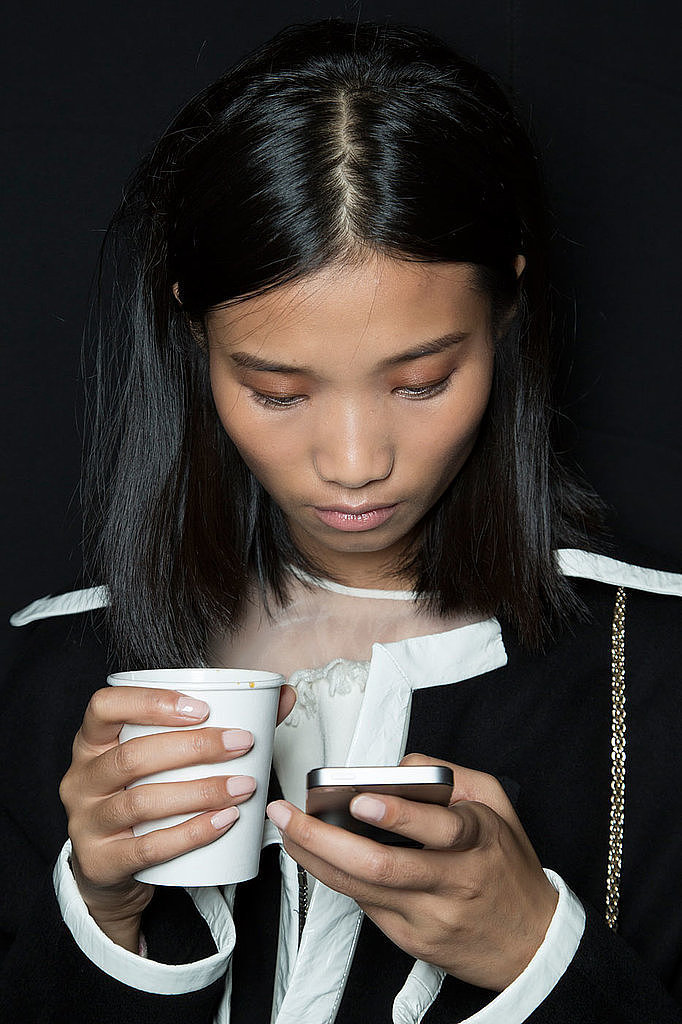 I'm over nail polish. Maybe it's because after two years of nail-art overload, I'm ready for a palate cleanse. Maybe it's because bare nails reigned supreme on the spring 2015 runways. Or maybe it's just because I'm really lazy and can't be bothered to paint and repaint my nails every week. But here's the thing: It's still important for nails to look clean and healthy and presentable. I call it the no-manicure manicure, which means that just like no-makeup makeup, it does, in fact, require nail polish. It requires a polish that will give your nails that healthy, shiny, clean finish without looking like nail polish. Here are five:
Dior Nail Glow ($25). Sure, it looks blindingly bright in the bottle, but apply two coats of this supersheer fuchsia polish and it makes your nails look pinker and, oddly enough, the tips of your nails even whiter. The finish is also incredibly shiny, so it looks like you've given your nails a once-over with a car buffer.
Smith & Cult Nail Polish in Ghost Edit ($18). The minute I tried out Ghost Edit, I told the manicurist at the salon that this was going to be my new favorite nude. It's incredibly sheer, and it's the perfect mix of beige and pale pink to make your nails look healthy and glossy. And the bottle is so cool, it may be the first and only nail polish you'll want to show off on your vanity.
Kure Bazaar nail polish in Clean ($16). Unless you live in Paris or Los Angeles, you probably haven't heard of Kure Bazaar, a French eco-friendly nail-polish brand. I came across the company first at Olive & June, the chic Beverly Hills nail salon that carries the line (you can find it online at sites like Detox Market) and again backstage at the Thierry Mugler spring 2015 show. I'm obsessed with Clear, which is a sheer white polish with a semimatte finish (so it's not as dull as a plain old matte topcoat). Paint on two coats and nails look Photoshopped.
Chanel Nail Color in Ballerina ($27). I don't see much nail polish backstage in Milan and Paris, but when I do, it's Chanel Ballerina. Designers seem to love the delicate pale-pink color because it gives the models' nails a polished finish without it looking like they're wearing anything on their nails.
Essie Nail Polish in Mademoiselle ($9). This is the classic no-manicure manicure shade, and for good reason. It has enough pigment to give your fingernails a perfect, even finish without looking too polish-y, and the color is spot-on. It's not too peach, not too beige, not too pink, and not too white, which means it works on a variety of skin tones. Another bonus? You can find it at practically every nail salon.
More from Allure:
The Perfect Nude Nail Polish For Every Skin Tone
Nude Polishes Straight Off the Spring Runways
The Biggest Mistake You Can Make With Nude Nails