Nude Sports Illustrated Swimsuit Issue 2018
An All-Female Crew Shot This Stunning Nude Sports Illustrated Photo Series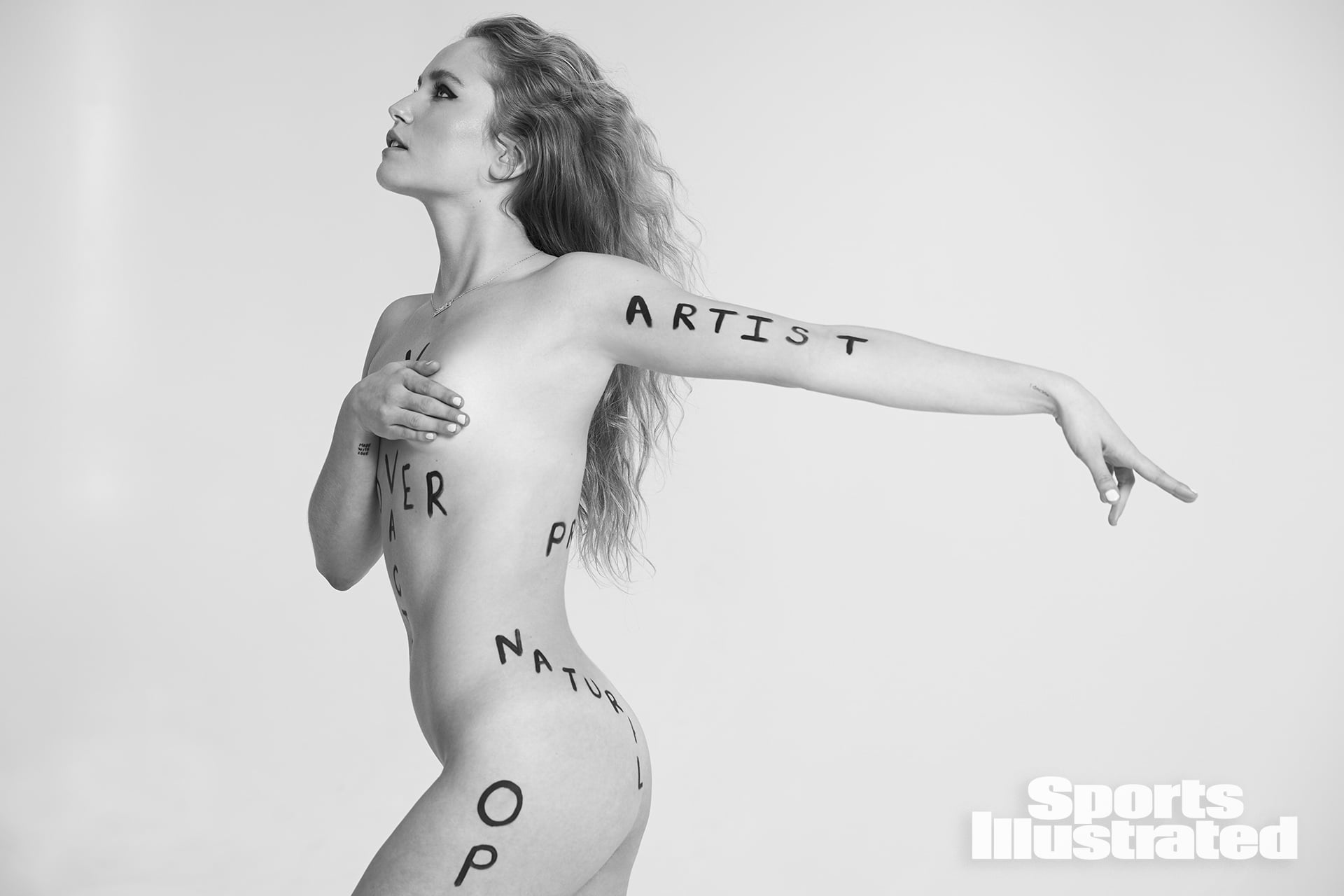 Year after year, Sports Illustrated becomes more inclusive. A quick highlight reel of body-positivity moments in SI history: Back in 2016, the magazine became the first mainstream platform to showcase Ashley Graham's gorgeousness. It's also featured athletes like Simone Biles and Aly Raisman on its cover. The 2017 Swimsuit Issue featured nonmodels in bikinis for the very first time. Later that year, 64-year-old model Christie Brinkley posed alongside her daughters, Alexa Ray Joel and Sailor Brinkley Cook. Now, Sailor is back working with Sports Illustrated again — for an important cause.
"We are women and we are human. We have stretch marks. We have rolls. We have cellulite. That's all part of our bodies."
For the 2018 Sports Illustrated Swimsuit Issue, which launches on Feb. 13, an all-female team conceptualized, shot, and starred in the magazine's photo series. The result is a stunning testament to the power of women and the importance of body positivity. While the entire cast of models is still being rolled out, we do know that Sailor joins Paulina Porizkova and Robyn Lawley for this stunning lineup.
The series is called "In Her Own Words," and unlike other SI issues, you won't find any bikinis here. Instead, the models are totally nude save for empowering words like "Truth," "Nurture," "Mother," and "Natural" written on their bodies in black ink. The models also spoke candidly about their experience making "In Her Own Words."
As Sailor said, "It was really special to be a part of this and get to express myself in a very raw, uncensored way." The 19-year-old model and photography student at NYC's Parsons School for Design went on to say, "Having these words written all over your naked body and having that next level of exposure — I felt sexy obviously but I felt more emotional and it helped me accept myself."
According to Paulina, "In a way, it's more than being naked." The 52-year-old SI veteran also said, "It's even more naked than naked. I wanted to say that I'm not ashamed of my body and you shouldn't be ashamed of your body, no matter what age you are. We all have our own truths. We all want to live according to our own truths. We want to be true to ourselves so truth is what matters more than anything."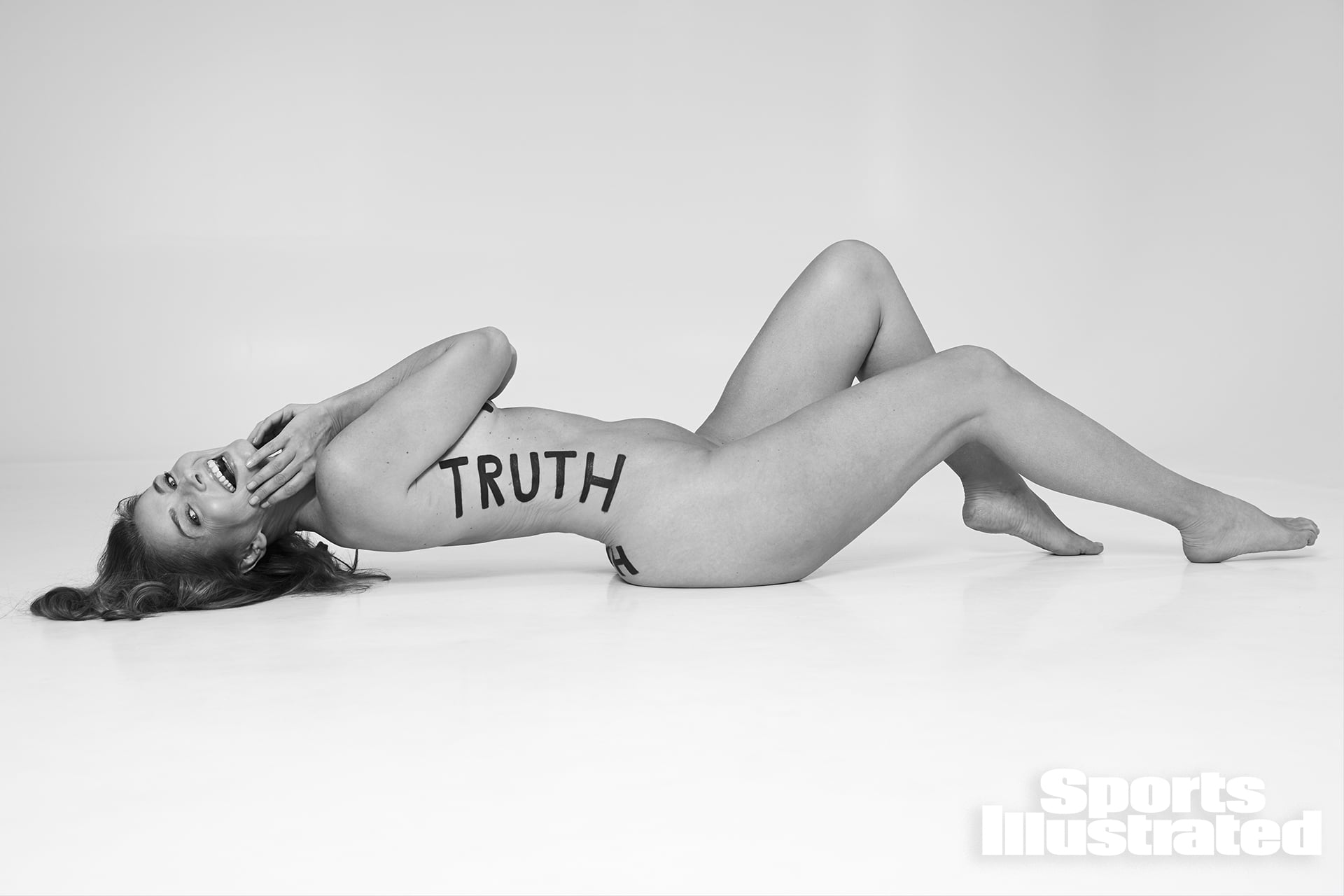 Australian model Robyn said that she wanted to take part in the series to inspire her 2-year-old daughter, Ripley. "My daughter is growing up in this world right now and I want her to love who she is because it is so important," she said. Robyn went on to admit that, "If [Ripley] ever came to me and said, 'I don't feel comfortable in my body,' I don't know what I would do. I'd die on the inside. We are women and we are human. We have stretch marks. We have rolls. We have cellulite. That's all part of our bodies. We become so obsessed with our exterior message; we give no thoughts to what's in our heads. I just want all those girls out there to know they are so beautiful and so special."
Cheers to this team of fabulous women — we can't wait to see the full result on Feb. 13. What a great Galentine's Day gift!
Image Source: Taylor Ballantyne / Sports Illustrated