Off-the-Neck Hairstyles
Keep Cool With 3 Updated Off-the-Neck Styles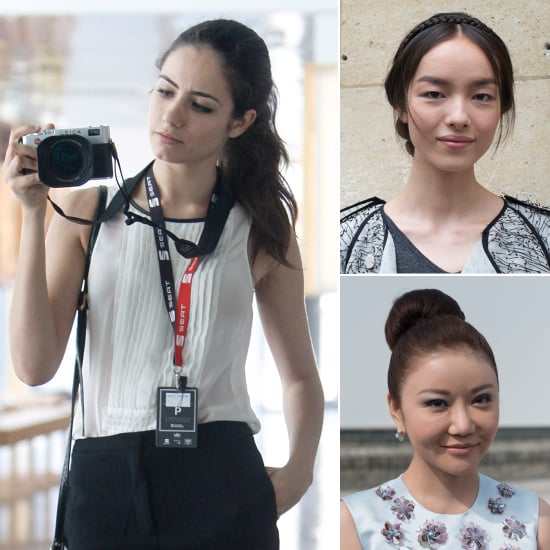 We've made it to the dog days of Summer, and things are getting hot out there. And what do you do if you can't stand the heat? Pull your hair off your neck. A ponytail, a crown braid, and a high bun are three off-the-neck style staples, but it's time to give them a new lease on life. Here are three updates to the typical styles to take them from blah to beautiful:
The coiled ponytail: Keep your ponytail from looking like you just got out of the gym with one simple tool: your curling iron. Pull your hair into a midheight ponytail (about midway down the back of your head) and then give it body with a few random curls. Voilà! Instant update.
The braid/bun hybrid: This is especially great for girls with layers who can't pull all their hair into a typical crown braid. Grab a small section at about ear level on either side, braid, cross, and secure. Then wrap the remaining hair into a low bun for a boho feel. A few wispy pieces around your face keep this from looking too done.
The ballerina bun: Feel like a topknot is too tousled? Don't be afraid to go a little more prim. A sock bun may seem a little silly, but it's an easy way to get a larger-than-life style that will keep your neck cool.