Off-Label Botox Death Brings 60 Million Court Case
Off-Label Botox Use Could Cost Allergan $60 Million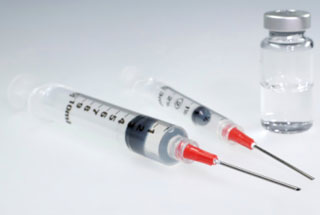 Botox manufacturer Allergan may lose a lot of money — up to $60 million, to be precise — and be forced to re-evalute its stance on the drug's safety if an Orange County court case goes against them. The company stands accused of indirectly causing the death of 7-year-old Kristen Spears, whose doctor had administered Botox injections as a means of easing leg spasms caused by cerebral palsy. While the story is tragic no matter how the jury decides, the larger discussion surrounding the case concerns the safety of off-label Botox use and what Allergan knows about it. To hear more about what Allergan's accused of doing, just keep reading.
Lawyers for Spears's family argue that Allergan is hiding risks associated with Botox, citing a previously confidential internal document as evidence. They say the company was aware that an injection of eight units per kilogram of body weight is the maximum safe ratio at which Botox can be administered, but its training sessions have routinely encouraged doctors to use 15 units per kilogram — which could endanger the health of off-label users who receive much larger doses than the minuscule amount used to smooth wrinkles. The company also allegedly tweaked a report on serious complications and deaths possibly associated with Botox, paring it from 207 cases to just 25.
For its part, Allergan argues that Kristen's fatal respiratory failure was due to her cerebral palsy, not to being treated with Botox. "Sadly," said its attorney Vaughn Crawford, "that is the natural progression of the disease in severely challenged children." Allergan has said that it has released little about the effects of off-label Botox use because it doesn't want to be seen as promoting the practice, but it remains to be seen whether that will help them in court. The jury's deliberations began yesterday and continue today.
Do you know anyone who's ever used Botox for something besides its express purpose? And do you think Allergan should be responsible for health complications and deaths that occur from off-label use?