Oktoberfest Girl Halloween Costume
Halloween Costume Idea: Oktoberfest Girl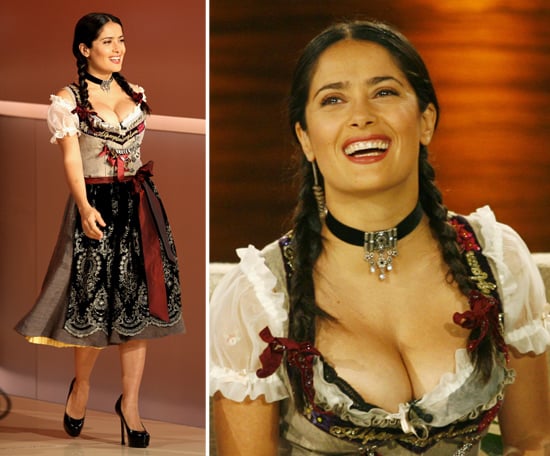 The costume: Bavarian Beauty
There's never a better time than the present to channel your inner biergarten babe. Oktoberfest comes to a close in Germany soon, but there's no reason not to celebrate the holiday all month long — especially with Halloween looming around the corner.
Hair and makeup: Give cheeks and lips a fresh-faced (ahem, beer-induced) glow with a multitasking bright pink crème. Weave your strands into a milkmaid braid or part your hair down the middle into pigtail plaits. Top off with ribbons or a colorful bandanna, and add a sweet countryside touch with a floral-decal manicure.
What to wear: While traditional German dirndls, which feature a bodice, blouse, full skirt, and apron, are available online, there are plenty of costumes — both conservative and racy — available for your playing dress up pleasure.
Take it to the next level: Grab a stein and a pretzel and prost away.