Are Older Models Here to Stay?
Do You Think Young Models Might Have Competition?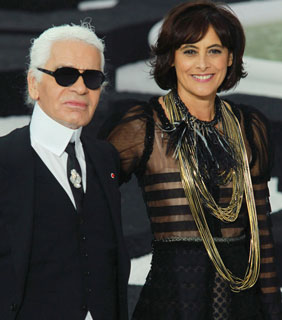 With Inès de la Fressange, Elle Macpherson, Stella Tennant, and other prominent not-so-teenaged models walking the runways at Fashion Week for the last couple seasons, some people are now speculating that the more mature catwalker is here to stay. Since most of the people actually buying designer clothes are well out of their teens, having models with a little more life experience than your average 16-year-old clotheshorse makes sense. However, it's not like we're seeing tons of older women, and those we've seen have been very famous faces. Do you think the fashion and beauty industries will make a sustained effort to better represent women of all ages, or do you think bringing back supermodels from decades past is just a fad?