Olivia Wilde's Beauty Tips and Must-Have Products
Olivia Wilde Reveals Her Beauty Essentials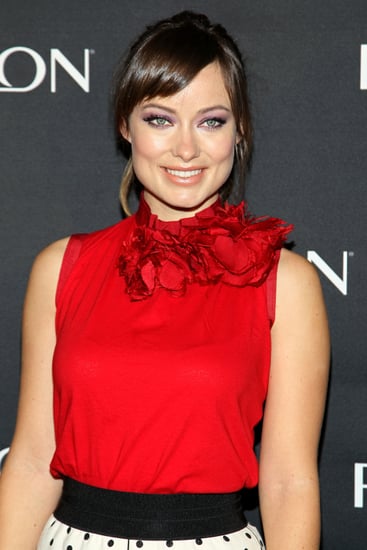 2011 has been a big year for Olivia Wilde. Along with nabbing roles in Cowboys & Aliens, Tron, and In Time, the 27-year-old actress became one of Revlon's newest brand ambassadors. "It was exciting to join a company that wants to empower women through beauty and help them harness their inner confidence," she said Monday in New York City. "We're really in sync on that." When asked about her beauty essentials, Olivia was refreshingly low-maintenance. "Sleep is like a beauty product," she said. "If I could buy it in a bottle, I would." Until that happens, though, here's what Olivia reaches for again and again:
Eyeliner: "It's what looks best for my face and my eyes," Olivia says. "All I need is to put some sort of definition on my eyes and it makes it appropriate for night. I wish I could be really good with shadows, but that takes a little bit more time and consideration."
Eye drops: Olivia prefers those with a cooling effect. "That's actually a beauty thing that you don't think about often, to have good eye drops in your bags," she says. "Particularly if you're working a 16-hour day and you need to take your look all day long."
Skin care: "I use the cheapest possible skin care — not because it's cheap, but because it's the best," says Olivia. "Dermatologists have recommended it for years and I've never paid attention. But recently I started using Cetaphil cleanser and CeraVe moisturizer. They're gentle and simple."
Hair care: Looking for glossy hair like Olivia's? One of her regular red-carpet stylists, David Babaii, uses Couture Color Pequi Oil Treatment before red-carpet events.