Opinions on Accutane
Have You Ever Taken Accutane?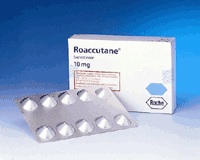 Recently, another member of Team Bella and I were chatting about how each of our dermatologists had prescribed different brands of tretinoin and oral antibiotics to treat our moderate acne. We also discussed the fact that each of our doctors had also mentioned that if our pimples did not seem to clear up with our almost-identical treatments, we might want to consider Accutane.
I'd always considered the controversial drug as a treatment for severe cases only, but according to my derm, it can actually work quite well for those with moderate forms of acne. However, according to the manufacturer's website, "Accutane is used to treat a type of severe acne (nodular acne) that has not been helped by other treatments, including antibiotics."
While the drug has been linked to depression, suicidal thoughts, even Crohn's disease in some cases, many people — including several Sugar staffers I polled — have had much success with the antiacne drug. What about you? Have you ever taken Accutane? Tell us all about it in the comments below.