Options For Removing Tattoos
How to Lose Your Regrettable Tattoo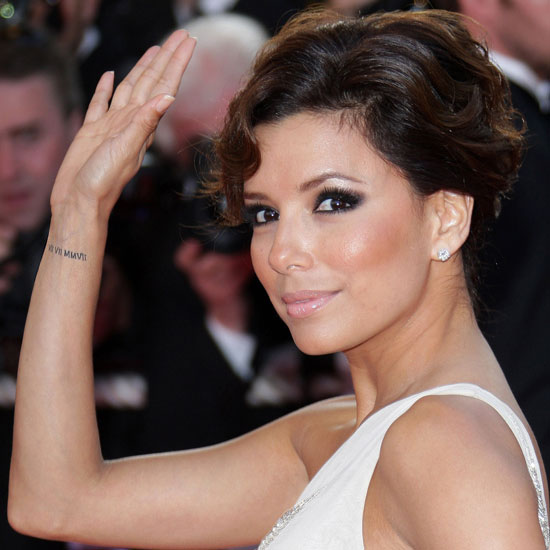 Rumors have been swirling that Eva Longoria is (wisely) lasering off all three of the tattoos she has related to soon-to-be ex-husband Tony Parker. It's hard enough ending a relationship, but when body art is also part of what's left, it can be particularly depressing. Heck, any ink you don't like anymore can leave you feeling embittered. Luckily, there are plenty of ways to wipe away pieces you no longer want. To find out more, just keep reading.
The cheapest, most straightforward solution is just to cover it up, although if the thought of having to look at it every morning makes you feel ill, perhaps this isn't the thing for you. Dermablend makes incredibly opaque foundation and concealer that does the job nicely. This is also a good option if there's a chance you guys might get back together later. Just kidding.
Pull a Johnny Depp. Johnny famously changed his "Winona Forever" tattoo into the much funnier and less sad "Wino Forever" after breaking up with Winona Ryder. Come up with a new design large enough to cover up your old one and make it something that gets you happy.
Laser it. This is the most expensive option, and it doesn't work on everyone. But if you've got relatively fair skin, your tattoo is black-ink only, and it's small and somewhat superficial, it could remove the piece.